Fish strike looms as talks break down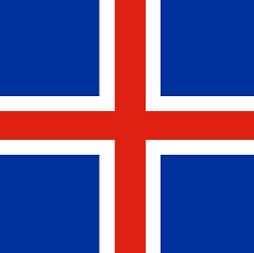 PEACE talks in the Iceland fishing dispute failed to reach full agreement late last night with a potentially damaging strike now looking set to begin.
Earlier, agreement had been reached on a number of contentious issues, such as pricing giving crews a higher take from fish sold at auction sales.
Hopes rose during the day that a solution could be found to settle any outstanding issues, or that strike action could be suspended to allow more time for talks, which also involved Iceland's conciliation service.
According to Icelandic broadcaster RUV.is, one of the main stumbling blocks was staffing numbers, mainly involving engineers, on pelagic and fresh fish trawlers.
Valmundur Valmundsson, chairman of the main union Sjómannasambands Iceland, said it was an issue on which it could concede. He said he could not predict how long the strike would last.
Heidrun Lind Marteinsdóttir, director of SFS, which represents the owners, said the pelagic crews were the highest paid among the 3,500 fishermen and trawler engineers who are expected to begin the strike today.
She hoped the talks would continue, adding 'we thought we were close to a deal'.
Those trawlers at sea will now start returning to port with whatever fish they have on board. The company HB Grandi has two large freezer trawlers fishing far out in the Russian zone of the Barents Sea. They will now stop fishing and begin the four-day voyage back to Iceland.
A prolonged stoppage would hurt Iceland's recovering economy, but it will also cause problems for buyers of Icelandic fish across Europe.
The UK is one of Iceland's most important markets, while exports to countries like Spain are increasing sharply.
Norway, which has the largest cod and haddock quota, is likely to waste no time filling the gap.
Grimsby receives a large weekly shipment of Icelandic fish which will stop in a week or two if there is no settlement.
While many processors on the Humber have already made alternative contingency plans, they too will be hoping the strike does not go on for too long.