Fish-free feed contest sparks row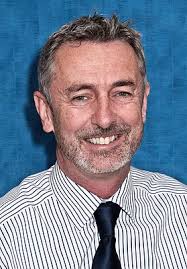 IFFO director general Andrew Mallison accused those involved in a fish-free feed competition of 'demonising' the fishmeal and fish oil sector.
During the GOAL conference in Dublin this week, he said the charge by the F3 Fish-Free Feed Challenge that the marine ingredients industry was unsustainable was 'throwing the baby out with the bathwater'.
And the allegation by Kevin Fitzsimmons, an F3 judge, that the fishmeal sector is responsible for slavery in Asia was 'outrageous'. By actively seeking to damage IFFO, the F3 Fish-Free Feed Challenge 'damaged its credibility'.
Mallison (pictured) said 45 per cent of the world's fishmeal and oil production is certified under IFFO's RS (responsible supply) scheme. And costs are going down while availability is increasing.
'But given the growth of aquaculture, we recognise the need for alternatives and we welcome them, we want to see the aquaculture industry go forward,' he said. 'There is no point demonising responsibly sourced fishmeal and fish oil, we need all the materials.'
IFFO issued a press release following the announcement of the winner of the F3 competition – China's Guangdong Evergreen Feed Industry Co, which secured the $200,000 prize for selling the most fish-free feed to aquaculture over a 16-month period.
The marine ingredients organisation criticised the competition organisers' 'use of negative messaging, exaggeration and misinformation in relation to marine ingredients'.
'The reduction in inclusion rates has allowed feed production volumes to continue to increase unhindered, also resulting in only 0.22kg of ingoing fish being needed to grow 1kg of farmed fish, for the most recent calculation based on 2015 data,' said the statement.
'The organisers claim many of the world's wild fish stocks are in rapid decline – a claim not borne out by the UN Food and Agriculture Organisation reports that show, since 1986, that global wild capture fisheries have been steady and are not declining.'
Most farmed fish species are evolved to digest fish protein, said IFFO, and replacement of this with terrestrial or other sources of protein can lead to fish gut inflammation and a risk of disease or mortality.
Guangdong Evergreen sold 84,691 tonnes of its feed during the contest, to tilapia and carp farmers in China, Vietnam, Iran and Indonesia.
IFFO said fish-free feeds have been available for many years for mainly vegetarian species such as tilapia and carp.
'It is also well known that piscivorous species like salmon and trout can be raised on vegetable based diets, although their growth and health may be compromised.
'The F3 competition ignores fish health, mitigates against recycling of fish processing waste, promotes untruths and has not resulted in any true innovation.
'It is a great shame that those well-meaning contributors to the prize fund have been misled by this misguided campaign.'
More than 120,000 tonnes of fish-free feed were sold by the global participants of the F3 challenge since the launch of the initiative, in May 2016, to encourage innovation of alternative ingredients for aqua feeds.
During the Dublin conference FR launched a new challenge, to innovate fish oil alternatives. The F3 Fish Oil Challenge will award a $100,000+ prize to the company or team that makes and sells the most fish-free "fish oil" to aquaculture operations or feed manufacturers.