Fish farms urged to go electric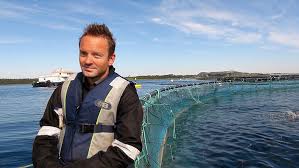 Seafood Norway, the trade organisation which represents companies and employers, has said it is vital that the country's aquaculture industry should become fully electric within ten years.
It made the comments following a serious diesel spill last month when 5,000 litres of oil escaped from a tank at a Nordlaks site in the Troms region last month. Although the site is electrified the diesel came from a building used to supply oil for service boats. While the spill was quickly and efficiently dealt with, Seafood Norway said lessons had to be learned from the incident.
Seafood Norway CEO Geir Ove Ystmark said the organisation had already set a goal to get rid of all diesel powered fish farms and move to full electrification by 2030 – and that was already well underway.
However, Norway has over 1,000 fish farms and while some of them have been electrified with power from sources ashore, the vast majority were still largely powered by diesel generators.
Recently Bellona, the Norwegian environmental company, helped the salmon company Bremnes Seashore complete the world's first all electric fish farm. Bellona says aquaculture is an industry that still uses a lot of fossil fuels.
Geir Ystmark said Seafood Norway has been working closely with Bellona and energy Norway on a study which has shown that 80 per cent of fish farms could be connected reasonably quickly to shore power. But he added that quite a number were some distance from the main grid which did present a few challenges.
Nevertheless, it was important that all farms and service vessels should move away from diesel by the end of the decade because such fuel was always able to cause greenhouse gas emission, he added. As well as reducing CO2 electrification would eventually help companies save money.