Fish farmers anxious as Norway faces political turmoil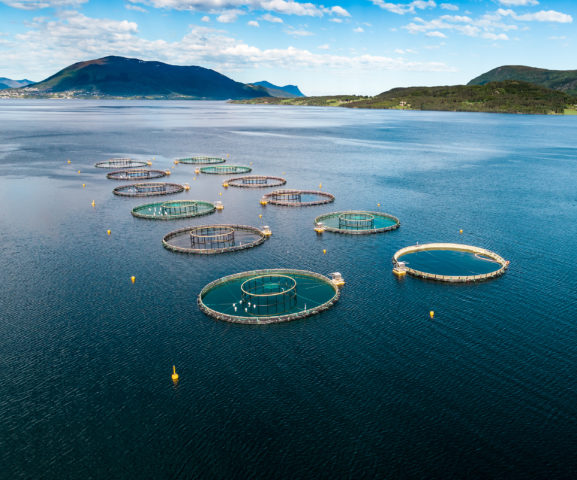 NORWAY'S fish farmers were nervously looking over their shoulders yesterday as the prospect of a general election and a possible left leaning Labour led government loomed.
The country has been plunged into political crisis after the Progress Party decided to leave Erna Solberg's Conservative coalition administration.
The storm centres on a decision to allow a woman who was a member of Islamic State back into the country.
The anti-immigrant Progress Party, which is led by finance minister Siv Jensen, said the woman's seriously ill young son can return, but not the mother.
The row also involves Norway's seafood minister, Harald Tom Nesvik, as he too is a member of the Progress Party and therefore no longer in the government.
He and other Progress ministers could still remain in post for two or three days, said the state broadcaster NRK.
Nesvik was due in London this week to meet UK fisheries minister George Eustice over a post Brexit seafood trade deal, but it is not clear if that meeting will still go ahead.
Prime minister Solberg, nicknamed 'Iron Erna', has said she plans to continue as a minority government, but many analysts are saying that unless she can bring the Progress Party, her main coalition ally, back on board then a general election cannot be far away.
This would bring the likelihood of a Labour government and higher taxes on the aquaculture and fishing sectors much closer.
Ironically, the crisis has erupted just a few days after Norway's seafood employers proposed a compromise in the on-going row over how the industry should be taxed in future.
Seafood Norway, which represents fish farming companies, along with the Norwegian Industry Federation and at least one large coastal municipality, have suggested a 'land' tax on the sea and land areas occupied by each company.
They have put this forward to counter a controversial recommendation for a flat 40 per cent basic tax on company profits following a report in November from an official committee chaired by one of the country's leading economic professors.
The industry immediately recoiled in horror at this proposal, warning such a tax would take investment away from Norway and into rival fish farming countries.
But with salmon at sky high prices and companies reporting big profits, public opinion, outside fish farming areas, is not on the side of the industry. Some left-of-centre politicians have described the producers as 'salmon barons'.
Somewhat surprisingly, the industry proposal has won the support of the city of Tromsø, which last year said it wanted to ban future open sea farming – a suggestion that seems to have been put on the back burner for the time being.
However, with the country now in political turmoil, all bets would seem to be off.