Fish farmer moves to Arctic tax haven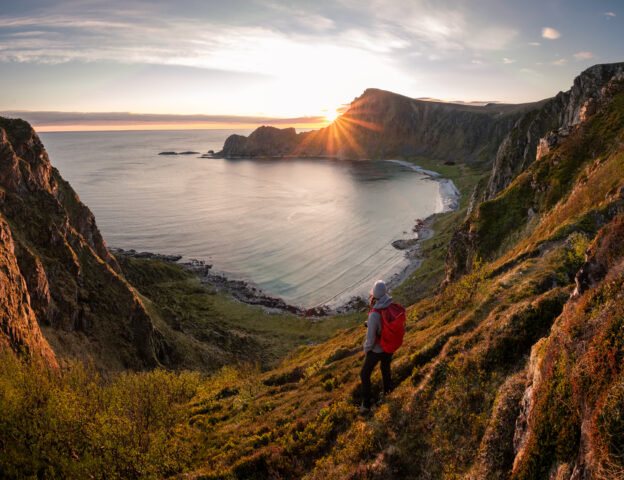 A wealthy Norwegian trout farmer is planning to move north to a region dubbed the "Arctic Monaco", to reduce his tax bill.
Entrepreneur Ola Braanaas, owner of Firda Seafood, says that changes to the regulations for valuing farming permits has hit family owned businesses hard because they receive an artificially high value.
This means that wealth tax bill on his business will more than quadruple next year forcing him to pay NOK 700,000 – or almost £60,000 for every week of 2022.
Braanaas says family companies like Firda Seafood are receiving artificially high values on paper.
He now plans to take himself and his family above the Arctic Circle to Bø in the Vesterålen islands where the wealth tax rates are lower than the rest of the country.
Bø was the first municipality cut the current national wealth tax rate of 0.95% to 0.35% in a bid to attract more people to the area.
Council leader Sture Pedersen said: "We are losing people every year. We have now lowered the wealth tax so we can become a business friendly region.
"We are known here for excellent fishing and tourism and we also have the northern lights and beautiful scenery, but it is not enough to keep people here."
Braanaas, who is the country's 100th richest person, is said to be worth at least NOK 3.6bn (£300m).
The tax changes that have impacted family businesses were introduced by Erna Solberg's Conservative government which lost power in September. It proposed a complicated restructuring of the system that has been kept on and implemented by the new Labour-Centre party coalition.
Braanaas says the changes will benefit the large stock market quoted fish farming companies, but increase taxes on the smaller mainly family-owned businesses. They will also boost government coffers by NOK 260m (£21m).
Much of this money, he added, will not come from personal wealth, but from future business investment funds.
Ola Braanaas has family ties to Vesterålen and says his move will ease the burden on the Firda group.
It is not only fish farmers who are being hit. Norwegian newspapers are reporting that many wealthy industrial leaders are leaving the country to live in the UK, Switzerland and southern Europe where taxes are lower.