Fish fail to turn up for new trawler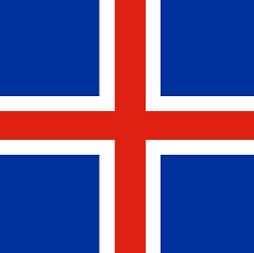 THE Venus NS, the newest vessel to join the Icelandic fleet, is now fishing blue whiting south-east of the Faroes, along with several others on the same grounds.
According to skipper Gudlaugur Jónsson, the ship and all its equipment are in fine order, but catch rates have been low.
He reported back: 'We sailed on Friday morning and had a short tow on Saturday. There wasn't much of a catch, just a few tonnes, but we had no problem in pumping the fish over the stern.
'Yesterday started well until there was a problem with the gear fouled, so when we hauled it back, there wasn't much there.
'After that the fishing dropped off and we just hope it'll pick up,' he said, adding that there is now good weather after a rough day yesterday.
As well as Venus, two of HB Grandi's other pelagic vessels, Ingunn AK and Faxi RE, are fishing for blue whiting.
Jónsson said that Faxi would be likely to be steaming home tonight to land.
Meanwhile, the port of Vopnafjördur saw a special celebration take place following the arrival of the Venus NS at its new home base.
A reception was arranged for the residents of the Vopnafjördur municipality and other guests before she sailed for the fishing grounds.
The celebrations involved a presentation of the new ship itself and the pelagic processing factory that HB Grandi has built in Vopnafjördur. An estimated 400 guests attended.
HB Grandi CEO Vilhjálmur Vilhjálmsson, who had previously been the managing director of local fishing and processing company Tangi hf in Vopnafjördur, was there to welcome guests.
Others who spoke during the reception were Iceland's fisheries minister Sigurdur Ingi Jóhannsson, the local mayor Ólafur Áki Ragnarsson, the ship's godmother Birna Loftsdóttir, and Stefán Már Gunnlaugsson, the local priest in the Hofsprestakall parish.
Two MPs representing the region Thórunn Egilsdóttir and Kristján L Möller were also there.