Fish craft contest may be expanded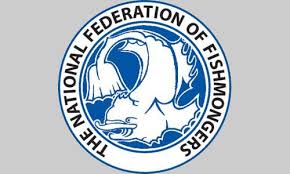 THE British Fish Craft Championships could become a week-long event, Fish Update has been told.
Gary Hooper from the National Federation of Fishmongers, which organises the event, said he had been approached at this year's event in the seaside town of Cleethorpes, near Grimsby, to expand the championships in the resort with a bigger and longer show to include more entertainment and pop up fish restaurants.
'Nothing has been decided yet and we shall have to have more discussions about it,' he said. 'But it sounds a very interesting proposition.
'The championships were in Cleethorpes for the third successive year and, thanks to reasonably good weather, it attracted hundreds of visitors over the three days.'
The contest highlights the skills of the UK's best fish craftsmen and is open to anyone in the fish, poultry or game trade.
This year's champion is Paul Darling from the Smethwick branch of M & J Seafoods, which has a nationwide branch network of fish processing and sales outlets.
Andrew Barker, from Hodgson Fish in the north east, was in second place, with George Hooper, last year's winner, taking third spot. Hooper also won the shellfish handling section.
Gary Hooper said: 'It was a very close fought contest, with just a few points between first and third place.'
After the skills show, farmed salmon from Marine Harvest and farmed halibut from Norway's Sterling White Halibut, along with local Grimsby fish, went on sale and was quickly snapped up by the public.
'We always get a great welcome here in the Grimsby area and I would like to thanks our sponsors, Seafish and North East Lincolnshire Council, as well as the local companies who have given us support.'
These companies included Flatfish, Jaines & Son and Icelandic Seachill.