Fish chief quits in 'burnout' claim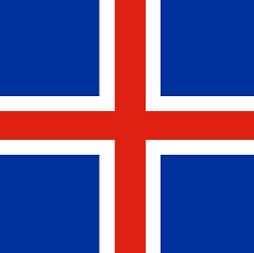 THE chief financial officer of Samherji, the big Icelandic fishing and seafood company, has announced his retirement, blaming 'burnout'  following accusations against some senior management members by the country's Central Bank last year.
Sigursteinn Ingvarsson was one of a number of executives investigated over claims of fish price manipulation in 2012 which were later found by Iceland's chief prosecutor to have no basis and who completely dismissed the case against Samherji.
However, the actions of the Central Bank which conducted dawn raids at its head office in Iceland has left a sour taste at the company. Ingvarsson said in a letter to the chief executive that it had been a difficult decision both for himself and his wife as he had always been proud to work for Samherji, which has interests in Europe and the UK as well as Iceland.
He said the vast majority of his time at the company had been fun, but the accusations by the Central Bank, which  were dismissed last September, had not been funny and he found them extremely difficult to bear.  
'It was of course a great relief when the Special Prosecutor concluded last fall that nothing criminal had taken place.'
Ingvarsson , who spent more than 14 years at Samherji, said he had not managed to shake off the burnout that followed , adding: 'The situation is that the batteries are completely empty and it will take some time to load them up again.'
Samherji chief executive Thorsteinn Már Baldvinsson and executive director Christian Vilhelmsson described Sigursteinn Ingvarsson as a unique employee, who was totally trustworthy and professional.
The two men hinted they would make known their feelings about what had happened to Ingvarsson and others  at the official retirement ceremony in a few weeks' time. In a letter to employees they thanked him for a job well done.