Fish and chips have older appeal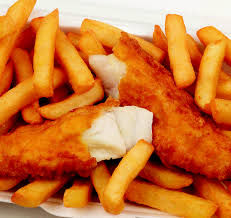 FISH and chip shops clearly outnumber other UK fast food outlets such as McDonalds, but they tend to be more popular among the older generation, a report into the UK food service sector has found.
The young are now turning to more modern eating trends such as sushi, with its high salmon content.
The report by EUMOFA, the European Market Observatory for Fisheries and Aquaculture, said Britain has by far the largest out-of-home seafood consumption of any European country.
Almost half (49 per cent) is bought through food service outlets, compared to just 20 per cent in France. And it is a market worth £2.98 billion – nearly half the total seafood spend of £6.12 billion.
Fish and chip shops continue to dominate, serving 176 seafood million meals a service, but pubs and full service restaurants are not far behind, with each sector dishing up 164 million meals.
Canteens and restaurants in workplaces and institutions, such as colleges, provide around 100 million fish meals a year.
EUMOFA said there was a shift after the 2008 economic crisis, with consumers switching from high end restaurants to cheaper outlets, and this is where fish and chip shops benefited.
Even today, fried fish remains the most popular channel, representing 35 per cent of all seafood eaten away from the home.
There are still 10,500 fish and chip shops in the UK, compared to 1,200 McDonalds and 900 Kentucky Fried Chicken outlets. However, the core demographic remains in older 50-64 age group.
But the growth now seems to be taking place in a different direction. EUMOFA said: 'The development of new sushi chains for take-away and home delivery has opened a new growing distribution channel. And younger urban people are dominating this market.'
Overall, compared to other sources of protein such as meat and poultry, the report said seafood is losing ground and last year ranked fourth in the out-of-home sector, with a market share of just 14.5 per cent. It was also considered relatively expensive when compared to rival proteins.