First Nations claim victory in Cermaq protest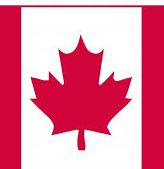 MEMBERS of a Vancouver Island First Nation group say they have won their battle with an international fish farming company.
The Ahousaht First Nation campaigners have ended their boat blockade at the site of a new salmon farm, owned by Norwegian based Cermaq, after negotiating with the company, the Huffington Post reported.
Cermaq holds 17 salmon farm tenures in Clayoquot Sound, on the west coast of Vancouver Island, in the Canadian province of British Columbia, and applied for two new tenures in the same area last year.
The company has a protocol agreement with First Nation but reportedly agreed to meet the demands of its members to remove the new site, at Yaakswiis Bay, north of Tofino, which had been approved by the BC provincial government in July.
The First Nation believes the Cermaq applications signal a new round of fish farm expansion on the West Coast, with the Ahousaht Fish Farm Committee predicting a four-fold increase in the industry over the next 15 years.
Protesters oppose any new fish farms in the area. They fear possible diseases bred in fish within the open nets could be passed to clam beds or wild salmon travelling to and from nearby spawning rivers.
Representatives of the BC Salmon Farmers' Association say they are looking for a way to meet Ahousaht demands in order to put the farm back.