Finding out fish farm facts on FaceTime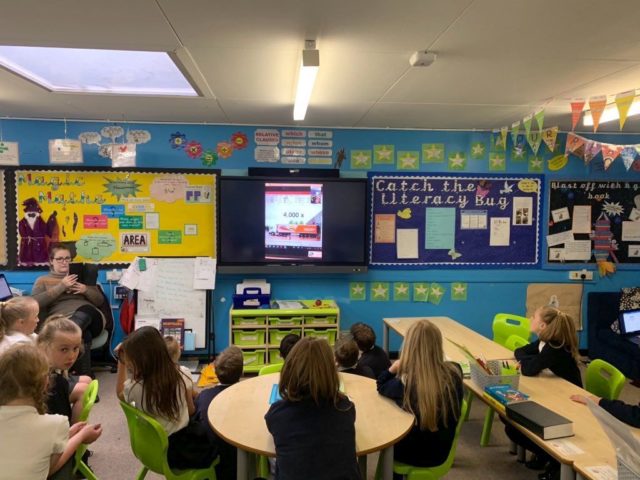 SCHOOLCHILDREN in England are being taught about salmon farming in Scotland thanks to an initiative called 'FaceTime a Farmer'.
Pupils at Washingborough Academy in Lincolnshire were paired with Mowi Scotland and taken on a virtual tour of the company's Inchmore hatchery.
Mowi's Jayne MacKay, who hosted the call with the class of nine and ten-year-olds, said they asked good questions, such as 'how much does it cost to produce a fish?' and 'how much do you sell a whole fish for?'
The youngsters were also interested in how much the recirculation hatchery cost to build (about £26.5 million), how much water it used in a day, and whether the fish had names.
The idea behind FaceTime a Farmer is to connect children to the food they eat, and Mowi was invited to join by its customer, Sainsbury's, which sponsors the scheme.
Launched by LEAF (Linking Environment and Farming), the project involves regular FaceTime or Skype calls between a farm and a classroom.
In Mowi's first call, on Tuesday this week, MacKay and Inchmore assistant manager Ben Seaman introduced themselves, before giving the children a virtual tour of the hatchery, showing them the tanks and fish.
MacKay's next call, in two weeks, will come from the firm's Leven farm, where the class will be shown salmon in seawater and cleaner fish.
And then, next month, the third call will be from Mowi's Blar Mhor processing plant, with the pupils given an insight into quality checks before fish are loaded on to lorries.
'We are excited to take part in this as it's something we have never carried out before and it is bringing aquaculture to those in places they are not at all familiar with,' said MacKay.
More than 150 school and farmer pairings have already been made in the FaceTime a Farmer programme, according to LEAF.
And 100 per cent of farmer and student/teacher participants said they enjoyed the calls and 100 per cent of teachers said their pupils were very engaged.
Calls have so far covered subjects including climate change, land use, genetics, sustainability, diversification, biology, food technology, animal welfare, the role of pollinators, engineering, environmental protection and much more.
https://leafuk.org/facetimeafarmer