FiiZK wins harvest cage contract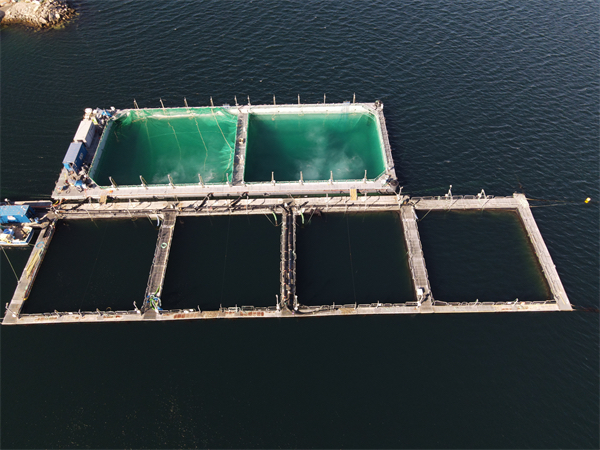 Aquaculture technology provider FiiZK is to supply salmon farmer Pure Norwegian Seafood with a closed harvest cage.
The announcement follows news earlier this week of another contract for FiiZK, supplying two semi-closed cages to Osland Havbruk.
FiiZK will deliver the Certus Harvest to Pure Norwegian Seafood's harvest plant at Averøy. This installation will enable the harvest plant to avoid direct unloading from wellboats, freeing up valuable wellboat capacity, and maintaining a biosecure harvest.
Pure Norwegian Seafood produces Atlantic caviar and salmon, and also operates processing and freezing facilities.
Since 2020, the Certus Harvest model has been in operation at Salmosea's harvesting plant. Certus Harvest has three separate cages with a total holding capacity of 750 tonnes of fish and is installed next to the harvest plant's existing waiting cage facility. The floating collar measures 18 x 74 metres and a strong industrial PVC fabric encloses the production volume. Large volumes of seawater are pumped in and dispensed throughout the cage using multiple mixers.
The cage environment is continuously monitored and documented by a sensor network. Oxygen is added automatically when required. The wastewater is pumped out into a water purification line with filtration and treated with UV. The control and management system ensures automatic operation of the cage, monitoring of operating components and an in-built alarm system to sound in the event of deviations from normal operation.
Eldar Henden, General Manager of PNS said: "The agreement with FiiZK gives our slaughterhouse significantly more flexibility in production and will be able to free up wellboat capacity."
The facility will be ready for use in the summer of 2022.