FiiZK, Ecomerden announce merger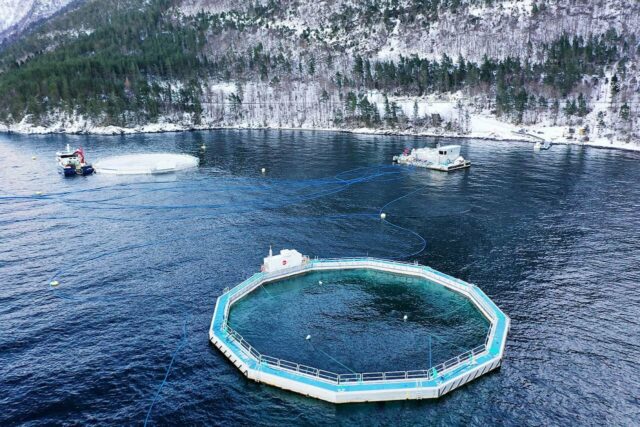 Two leading producers of semi-closed fish farming cages, FiiZK and Ecomerden, have merged.
In a joint statement, FiiZK and Ecomerden said: "The integration of the companies has already begun to ensure a successful and efficient merger process with customers and suppliers.
FiiZK and Ecomerden are leading players in the development and delivery of semi-closed cage systems, which some hope will enable fish farming at marine sites to continue while minimising the risk from threats such as sea lice and harmful algal blooms.
General manager of FiiZK, Torstein Rønning, said: "By combining the companies knowledge and technologies, we will strengthen delivery capacity at the same time as we accelerate further development of design and functionality."
Jan Erik Kyrkjebø, general manager of Ecomerden, said that he looks forward to bringing his employees and technology into a larger company to strengthen the opportunities this will provide for Ecomerden's solutions.
Headquartered in Laksevåg Norway, Ecomerden was founded in 2005 and distributes to Europe and North America.
FiiZK, also based in Norway, can trace its industrial origins back 150 years. As well as closed/semi-closed cage systems, it provides lice skirts and lice treatment tarpaulins for marine fish farms, and infrastructure for land-based fish farms.
The FiiZK group also includes subsidiaries specialising in software and digital integration solutions for the aquaculture sector. In January 2021, FiiZK acquired industrial fabric producer Norwegian Weather Protection (NWP).
Both FiiZK and Ecomerden are understood to have been in contention to supply the cages for the proposed semi-closed fish farm which Long Long Salmon hopes to develop on Scotland's west coast.