FIAP's SolarFeeder shines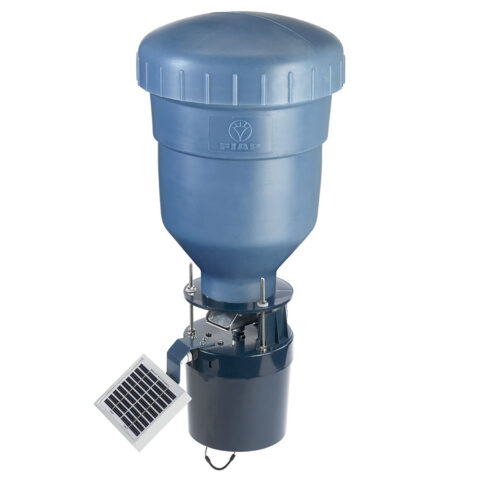 FIAP has announced another innovation, in the form of the FIAP profifeed SolarFeeder. The multi-purpose profifeed SolarFeeder is designed to impress with its user-friendly design, numerous functions and a perfect price-performance ratio.
The profifeed SolarFeeder is a digitally controlled fish feeder with up to seven adjustable feeding times per day and an ejection radius of up to 2m. The spreading range of the profifeed SolarFeeder can be determined by regulating the motor speed. The feeding time of one to 59 seconds can be used to dose the amount of food (pellet sizes from 1mm to 10mm) of the profifeed SolarFeeder.
The SolarFeeder is supplied complete as a kit with assembly instructions, a 6V battery and a solar panel. The profifeed SolarFeeder from FIAP is available in five sizes, from 3kg to 60kg capacity.