Feed focus at Patagonia research centre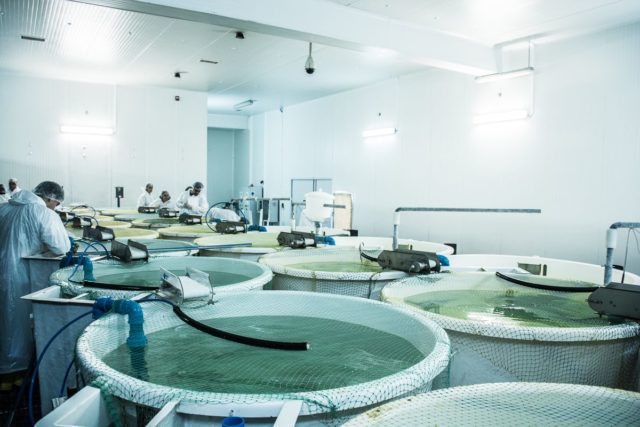 FEED company BioMar has now embarked on its research programme at its new centre in Patagonia, the company announced this week.
Following an agreement in October last year with AquaInnovo to purchase and use 30 per cent of its aquaculture research and development centre in Lenca, Chile, BioMar has set a comprehensive agenda for its research activities.
The new facility – named the Aquaculture Technology Centre Patagonia (ATC Patagonia) – will focus on innovative R&D projects in fish nutrition and health.
Håvard Jørgensen, global director of R&D at BioMar, said: 'We look forward to innovating aquaculture and aquaculture feeds by utilising the research resources that are available, in Chile as well as elsewhere in the world.
'We have set a comprehensive agenda of research projects and our agenda for 2017 is made up of research related to nutrition for freshwater and seawater species, focusing on raw material knowledge, feed model building and health aspects, mainly on salmon rickettsial septicaemia (SRS), which has caused significant losses to the salmon farming sector, and not only in Chile.'
BioMar has a long history of collaboration with external research partners and its in-house research and development facilities have steadily been expanding. ATC Patagonia now forms part of the group's global network of research centres.
Jørgensen emphasised the value of ATC Patagonia: 'The work that BioMar is going to carry out at ATC Patagonia will be transversal and cover diverse requirements for different species and farming conditions where our feed is utilised.
'We have chosen to invest in this research facility because we are convinced that it is perfectly suited to bring many advances in solving the challenges faced by the aquaculture industry.
'ATC Patagonia will reduce the take to market time, making us more flexible and robust – all for the best of our customers.'
BioMar and AquaInnovo will share the facilities of ATC Patagonia which, says BioMar, is the most complete and modern aquaculture research centre in the southern hemisphere.
The research capacity that is not being used by BioMar will be available for developing trials and research projects through AquaInnovo.