Faroese contractor to build two barges for Hiddenfjord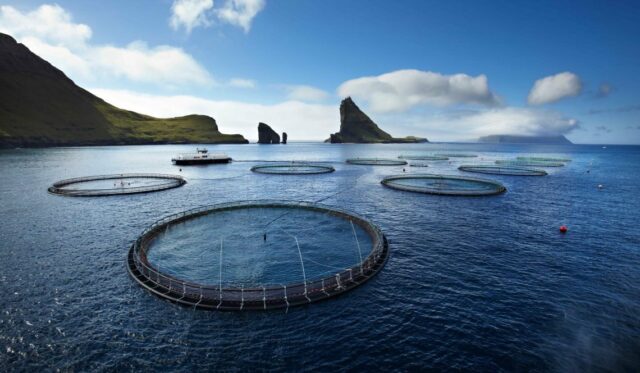 JT electric has signed a contract with Faroese salmon farmer Hiddenfjord to build two new 700 tonne feeding barges for exposed farm sites in the North Atlantic.
The new feeding barges are designed for a significant wave height of Hs 5,5 and all onboard systems are fully automated and controlled remotely from shore.
They are planned to be delivered towards the summer. They have a 700 tonne feed capacity – one with 16 feeding lines and the other with 6 feeding lines in addition to an integrated lumpfish feeding system with 5 tonne capacity.
JT Electric described the contract as "a milestone" in the company's strategy of designing and building new structures for the international market after many years of renovating big vessels to feeding barges.
Suni Justinussen, CEO at JT electric, said: "We are very excited about our collaboration with Hiddenfjord, says Our collaboration with them plays a crucial part in our transition to designing new barges to exposed farm sites on the international market."
Faroes-based JT electric is a supplier of advanced tech solutions for the fish farming industry. Their feeding systems are being used in the Faroe Islands, Scotland, Norway, Iceland and Canada and feed approximately 80 million salmon every day.