Farage proposes Norway style fishing policy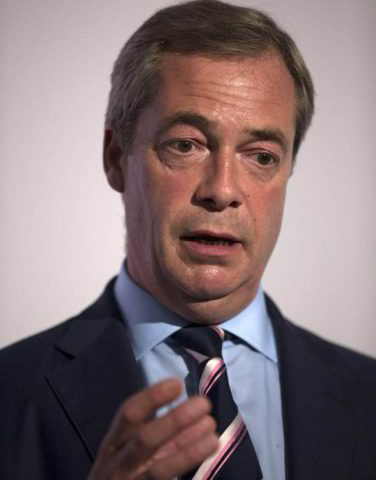 UKIP leader Nigel Farage proposed a Norwegian style fishing system for Britain during a visit to Grimsby yesterday.
The flamboyant political figure was greeted with cheers – and a few protestors – when he breezed into the port to support the UKIP candidate Victoria Ayling.
Labour have held the Great Grimsby seat since the war but with Austin Mitchell, its long serving MP  – and a fierce opponent of the EU – standing down after 38 years, UKIP has named it as one of its top ten target seats.
Because of this, Grimsby has suddenly become the focus of national media attention. DJ Nicky Campbell was in town earlier in the week and today the BBC is broadcasting from the port.
Farage, who also met reality TV star Joey Essex, toured the docks and met some of Grimsby's few remaining fishermen, before delivering a keynote speech at the local town hall.
He told an audience that adopting a Norway style policy could revitalise Britain's fishing industry.
He said: 'When Britain leaves the European Union, Grimsby will once again be a great fishing port.'
He said that in Norway 'all the fish that swim and spawn in those areas are the possession of the Norwegian nation.
'Norway has a thriving fishing industry. The fishing industry there employs tens of thousands of men and women.'
He said that since Britain had joined the EU it was only allowed to catch 20 per cent of the fish that swam in British waters; that was why Grimsby only had a handful of trawlers left when 30 years ago it had more than 250 vessels.
Farage later went for a fish and chip meal at a seafood restaurant owned by John Hancock, a former Grimsby skipper and UKIP supporter.