Exported salmon from Iceland hits new record level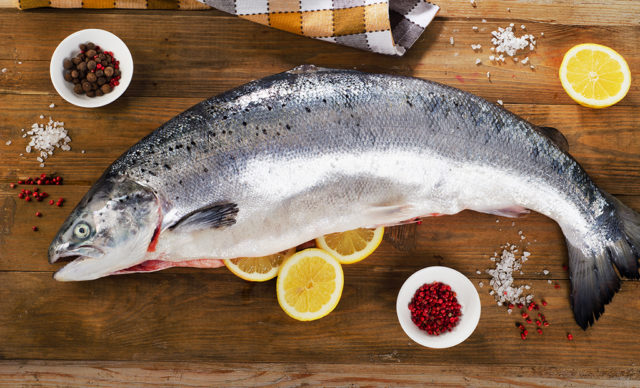 THE export value of farmed salmon from Iceland's still modest, but rapidly expanding aquaculture sector, is breaking new records.
The latest official figures show that in the first five months of this year Icelandic salmon farmers sold fish worth more than £70-million or 10.9 billion kroners (ISK) to overseas buyers. This represents a 68 per cent increase over the same period 12 months earlier.
In a country where cod is still king in the seafood sector, salmon now accounts for 10 per cent of marine product exports – and the figure is growing. It is expected to reach 12 per cent by the end of the 2019 from just two per cent five years ago.. May was the best month with salmon exports totalling £12 million (ISK 1,844 million) – almost twice the figure on May last year.
However, the export figure of farmed trout has fallen slightly and netted just £2.5 million in May. Part of this is due to movements in the value of the kronur which was 12 per cent weaker a couple of months ago.
But it could also be down to some farmers concentrating on financially more lucrative salmon production. Several aquaculture companies have unveiled plans for significant salmon growth over the next two years, while a number of conventional fishing companies are discussing whether they too should move into the sector.
However, the industry continues to face heated opposition from the country's environmental and sports fishing groups. This has led to Iceland Iceland's Fisheries Minister Kristján Thór Júlíusson calling for a calmer debate on the issues.