Expanding Rosyth sets new records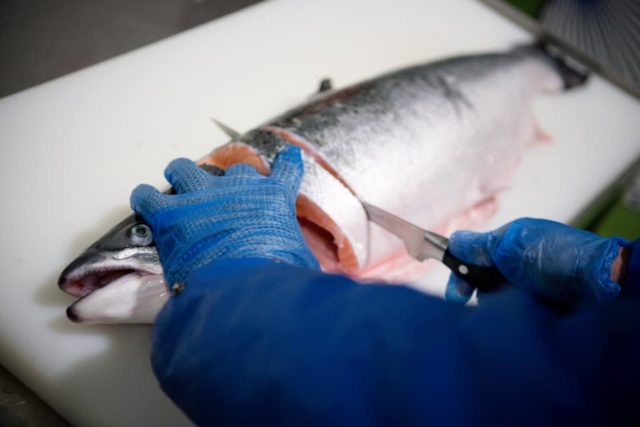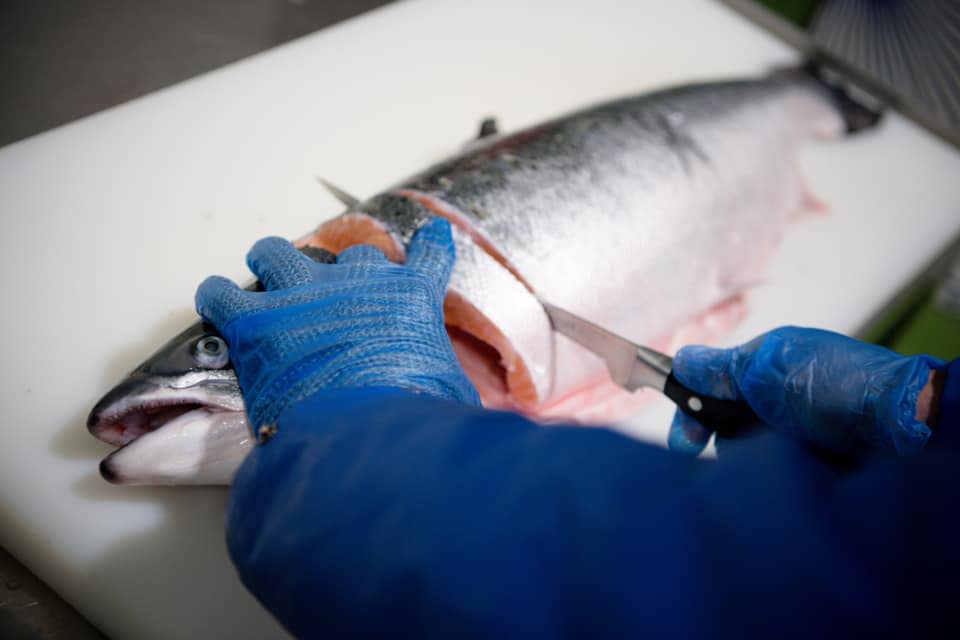 THE Consumer Products team at Mowi Scotland's Rosyth factory celebrated its best month ever in May, with a 43 per cent increase in volume compared to the same period last year.
Rosyth produced 8,900 tonnes, compared to 6,225 tonnes in May 2018, according to the July issue of Mowi's newsletter, The Scoop.
The team went on to smash another record in June, recording the biggest volume of head on gutted salmon processed in a week: 485 tonnes.
Gary Paterson, head of operations at Rosyth, told The Scoop: 'On behalf of the management team at Rosyth, we want to say a big thank you to Team Rosyth!
'This is a phenomenal achievement, especially considering that many staff have moved between departments and roles to support colleagues in other areas of the site.
'We simply would not have achieved these results without the goodwill and strong teamwork that is part of our culture here at Rosyth.'
Rosyth is also in the middle of developing Hall B and increasing the chilled storage capacity. A new by-products area will also be created as this has been identified as a growth area for the company.
The additions to the site at Rosyth will be completed in the autumn.
Mowi expects to produce more than 60,000 tonnes of salmon in Scotland in 2019, and is already using the company's Irish processing facility, in Donegal, to absorb some of its production.
The company revealed in its May newsletter that it was exploring the possibility of building a new processing plant at Kyleakin, Skye, on the site of its new feed mill.
The plan is one of several believed to be under consideration. Other possible options include increasing the current processing capacity at the company's Blar Mhor factory in Fort William, expanding the Donegal factory, or further developing Rosyth.
Ben Hadfield, Mowi Scotland managing director, told The Scoop in May: 'While all options are on the table at this point, and whilst it is still early days and there is a lot of work to do, a preferred option is to build a new state-of-the-art facility at our feed plant at Kyleakin.
'The reasons that made Kyleakin our preferred choice to build our new feed plant are also relevant when choosing a location for a fish processing facility.'