Exciting networking opportunities at Seagriculture USA 2023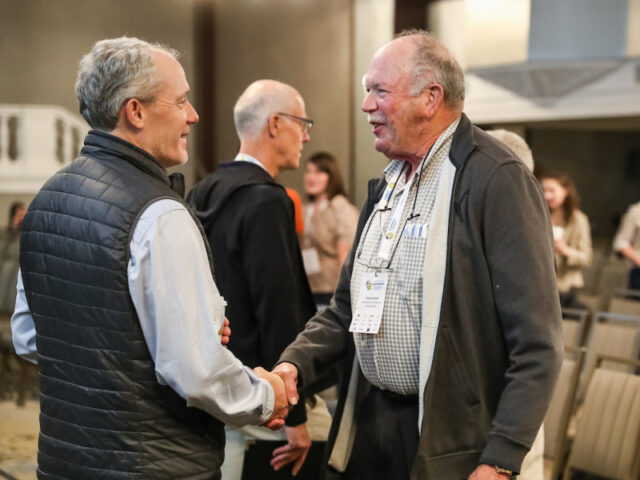 Seagriculture USA 2023 will take place in Portland (ME), USA from September 6-7, 2023.
The Seagriculture USA conference was successfully launched last year. More than 270 delegates from 12 countries took part in the first edition.
Dive into the world of seaweed and join us for a two-day exploration featuring six plenary sessions, a panel discussion, an accompanying trade show and other networking events such as the Cocktail Reception and the Networking by the Bay experience.
The Seagriculture USA 2023 conference program is designed to provide you with a comprehensive overview of the seaweed industry, from the latest research to practical applications in the marketplace. The conference gathers top speakers who will share their know-how within seaweed for feed, food, offshore cultivation, investment and business aspects as well as biorefinery of seaweed and much more.
With a diverse range of sessions, the conference provides an opportunity for attendees to learn from experts in the field, network with industry professionals, and stay up-to-date on the latest developments in the seaweed industry.
This year the organizers offer a unique networking experience within Seagriculture USA: Networking by the Bay. This event takes place on September 7, 2023 from 3.30 pm – 7.00 pm.
Networking by the Bay is a side program offered within Seagriculture USA 2023 to explore Portland and its coastal charm as well as the opportunity to exchange with the other conference delegates outside the conference room. Within this experience, the organizers offer TWO very exciting tours and you can DECIDE WHICH ONE you would like to join: The Walking the Waterfront Tour OR a Boat Tour in Casco Bay. Both tours will end up at the Hús at 5.30 pm for a final get-together with some drinks and seaweed snacks.
Find out more about the Networking by the Bay event: https://seagriculture-usa.com/networking-by-the-bay/
Please be aware that there are a limited number of places available for the Networking by the Bay experience. So be quick and sign up for Seagriculture USA 2023 and the Networking by the Bay event: https://seagriculture-usa.com/registration/
More information about the highlights and the conference program of Seagriculture USA 2023: https://seagriculture-usa.com/