Countdown to offshore conference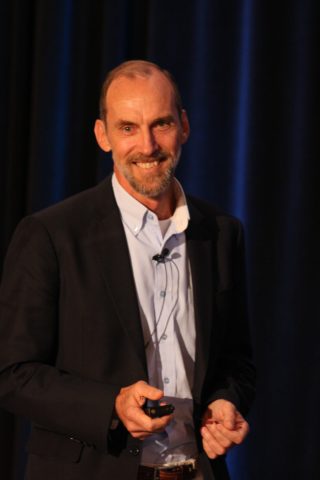 THE sixth Offshore Mariculture Conference gets under way in Barcelona in two weeks' time, with bookings already up from the last event in 2014.
That conference, held in Naples, attracted delegates from 28 countries from a plethora of sectors that make up the offshore mariculture and aquaculture industry. Some 51 per cent of attendees came from Europe, while most of the remainder came from the Americas.
This year's conference, to be chaired again by the FAO's Alessandro Lovatelli, will help fish farmers and producers to grow their business, whether it be through moving from coastal to offshore/high energy sites or by adding value through intelligent processing and responsible, sustainable aquaculture.
Following the keynote addresses, including one from Michael Rubino, director of the Office of Aquaculture at NOAA (the US National Oceanic and Atmospheric Administration), the first session will cover the challenges and opportunities represented by moving to high energy or offshore farming sites.
Among other presenters will be Eleni Papathanasopoulou of the Plymouth Marine Laboratory, who will look at offshore developments in UK waters; Neil Anthony Sims (pictured) of Hawaii's Kampachi Farms; and Donna Lanzetta of Manna Fish Farms.
Following the two-day conference, which starts on April 6 at the World Trade Centre in Barcelona, there will be technical visits on day three.
Delegates are firstly invited to the Mercabarna Central Fish Market, which occupies around 24,000sq m and features 48 wholesale companies. The market sells around 78,000 tonnes of produce each year, some 81 per cent of which is fresh.
The second technical visit will be to the IRTA, the facility owned by the government of Catalonia which carries out strategic research in aquaculture.
There is still time for delegates to secure a place at the conference, with fish farmers receiving a preferential rate. All enquiries should be directed to conferences@offshoremariculture.com.