Excellence award for SSC's Native Hebridean Smoked Salmon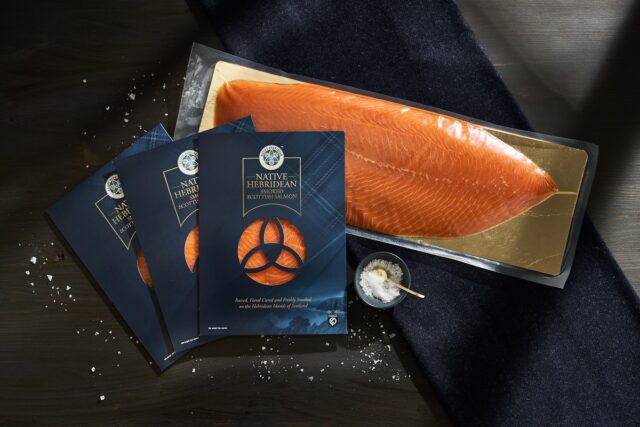 The Scottish Salmon Company's Native Hebridean Smoked Salmon was named as the Best New Foodservice product in the 2022 Seafood Excellence Awards yesterday.
The awards took place at Seafood Expo North America, held in Boston, Massachusetts. Also at the event, Canadian company DOM International Limited won the "Best New Retail" award for its product, DOM Reserve Salmon Poke.
Winners were selected from a group of finalists during a live judging on 13 March by a panel of seafood buyers and industry experts from the retail and foodservice industries. This year's panel included judges from BJ's, Albertsons, and Levy Restaurants.
The finalists were selected through a screening of products participating in the Seafood Expo North America New Product Showcase, which features seafood products, condiments and culinary dishes launched in the past year by exhibiting companies.
The Scottish Salmon Company (SSC), which is owned by Bakkafrost, was judged top in its category, beating Handy Seafood's Chesapeake Bay Panko Breaded Oysters, Netuno USA's Cobia Panko Bites and the Seagrove Kelp Company's Seagrove Ribbon Kelp.
Runners up in the retail category were:
Neptune Snacks – Wild Alaska Pollock Jerky
Ocean Beauty Seafoods – Echo Falls Wild Alaska Hot Smoked Sablefish
Ocean Beauty Seafoods – Echo Falls Wild Alaska Sockeye Salmon Tapas Slices – Mediterranean
Pacific Seafood ­– Tidal Tots
Pescanova USA – Pescanova Branzino with Pesto Sauce
Kitchens Seafood, Inc. – Honey Walnut Shrimp.
Su Cox, Communications and Business Development director at SSC, said: "Native Hebridean is a truly unique product having been specially developed over more than a decade and the award win is testament to this. It offers the discerning consumer a truly Scottish delicacy with unique heritage and is fully traceable to the Hebridean islands and West Coast of Scotland. It is our Hebridean hero!"
Last year native Hebridean smoked salmon was also a category winner in the Great British Food Awards.