Ex-minister joins fish health business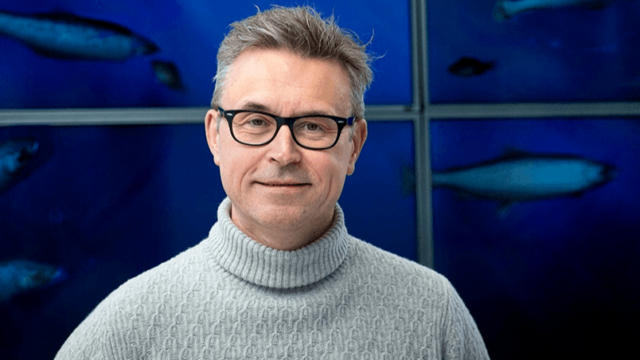 Norway's former Fisheries Minister Odd Emil Ingebrigtsen has gone back into business, joining a company which supplies health and important other services to the aquaculture sector.
He has joined the Lofoten based Nordly Holdings in a business development role, in an area in which he has a strong background.
The group, founded by Jim-Roger Nordly, is the umbrella for several companies at home and abroad, mainly supplying a wide range of products and services to the aquaculture industry.
Among those companies is STIM which delivers fish farming related vaccines and fish health products to fish farmers in Scotland, Chile, Iceland and Canada.
Others include Polarfeed, the only Norwegian-owned fish feed producer, with a factory in Finnmark and the research and development business ACD Pharma.
Ingebrigtsen gave up his ministerial job in October following the Conservative Party's defeat in Norway's general election a month earlier.
He impressed during his two year tenure extending the controversial traffic light scheme which limits fish farm development and taking a tough line on issues such as salmon escapes
He said: "I look forward to working with a bunch of very exciting projects in an industry that is really one of the mainstays of Norwegian business.
"Jim-Roger Nordly and I have known each other for many years, from long before I went and became Minister of Fisheries, so it is with great enthusiasm that I now join the journey in what is a very exciting northern Norwegian group."
Nordly said his company was active in a number of markets at home and around the world and was developing a number of important aquaculture related products in which Ingebrigtsen would play a key development role.
This week, STIM claimed victory in a court case over patent infringement which resulted in its competitor, Biomar, being ordered to pay compensation for copying STIM's smolt feed formula.