EVERY FISH COUNTS – A CLOSE LOOK INSIDE EFFICIENT AQUACULTURE: VISIT THE VEGA LIVE-DEMO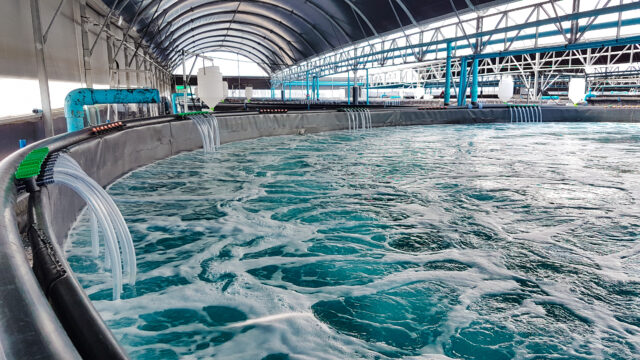 VEGA offers exactly the right level and pressure measurement technology for maintaining efficient processes in aquaculture. It is robust, and whether contactless or media-contacting with flush-mounted housings, it protects fish stocks and ensures optimally interlinked processes.
From feed silos and holding tanks to transport vessels and ensilage containers, we will show live and in detail that ….
• VEGAPULS radar sensors are decisively more reliable. In contrast to ultrasonic sensors, which were commonly used in times past, VEGA radar sensors measure with high precision in outdoor applications, regardless of ice and snow, storms, strong sunlight or buildup.
• VEGABAR pressure sensors protect fish stocks. Absolutely front-flush, the sensors do not protrude into the basins, and thus prevent injuries.
• Bluetooth saves extra travel and effort. Thanks to Bluetooth, VEGA level and pressure sensors can be read out remotely. Climbing up to the top of high basins and tanks is now a thing of the past.
By watching this live demo, you'll see how easy it is to optimise your aquaculture processes.
Meet our experts Pal Kvam and Nils Christian Aas and ask them your questions at the
VEGA Live Demo "Aquaculture" on Tuesday, 21 September 2021
Click here to register: www.vega.com/livedemo