Neptune wins lice remedy case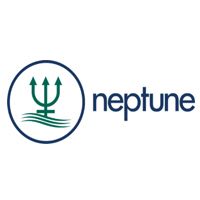 PHARMACEUTICAL companies Neptune Pharma and Europharma have been cleared by a Norwegian court to continue to supply their sea lice treatment for Atlantic salmon.
The companies, along with Adrian Endacott, Victor Endacott and VAE Consultants, had been involved in a dispute with the Fish Vet Group and Benchmark Animal Health Group.
As a result of the judgment, in Oslo District Court, Neptune will continue to supply its azamethiphos-based sea lice treatment, Azasure Vet, to the salmon farming industry. The court found that the companies had 'not exploited Fish Vet Group's trade secrets.
The claimants had sought for Neptune to be prohibited from marketing and selling Azasure Vet in Norway for a limited period. They also sought damages of 150 million NOK (£12.5 million).
Fish Vet Group alleged that Neptune used confidential information about the production and manufacture of Salmosan Vet to produce Azasure Vet (previously Trident Vet).
Fish Vet Group alleged that Adrian Endacott and Victor Endacott had obtained confidential information through consultancy work undertaken for FVG by Neptune's founder Adrian Endacott, prior to its establishment.
The court disagreed with the claims from Fish Vet Group and Benchmark. Its judgment stated: 'Whether Norwegian or English law is used, the court concluded that there is no exploitation of business secrets.'
The judgment also stated that: 'An important starting point for this assessment is that patent protection is now gone, so that there is freedom to develop generic products, and that the formula of the drug is commonly known.'
Neptune will continue to supply the Norwegian salmon farming industry via its distributor, Europharma.
Benchmark and Fish Vet Group were ordered to pay the legal costs of Europharma, determined at 1,162,420 NOK (£97,227). The other parties involved in the case were ruled to cover their own legal costs.