EU more dependent than ever on seafood imports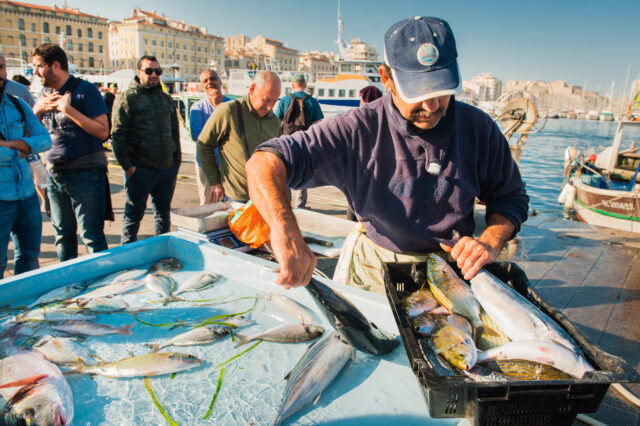 Seafood consumption in much of the European Union is falling – and the trading bloc now depends on imports for an ever increasing amount of its requirements, according to new data.
The European Fish Processors and Traders Association (AIPCE-CEP) says in its annual report that self-sufficiency levels are sinking to an historic low.
The report says two key factors are the UK's withdrawal from the European Union and lower catches by the EU's own fleet. The UK, through Scotland, was a large producer of Atlantic salmon and provided the EU with a major source of farmed fish until Brexit. This trade now, of course, counts as an import for the EU.
Of the total supply, 12.5 million metric tonnes in 2021, imports accounted for 9 million metric tonnes, or 72%, while the EU's domestic supply dropped to 3.5 million metric tonnes.
For 2022, AIPCE is forecasting a further 7% decline in total supply, which could hit a floor at 11.6 million tonnes, with both imports and domestic production weakening.
The report says that although the worst direct effects of the Covid-19 virus appear to have eased (at least in Europe) many related supply chain issues have hindered a return to pre-pandemic trading conditions. Cargo costs, for example are still at high levels.
It adds: "While aggregate economic activity is returning to more normal levels in 2022, supply is lagging demand in many sectors, resulting in significant inflationary pressures.
"Those are now accompanied by unprecedented energy price increases as a result of Russian actions in Ukraine.
"These also impact other raw material and input costs in global food markets. The EU sanctions against Russia make it more complex to source seafood material from Russia. Businesses are likely to face a period of significant uncertainty, further complicating planning and investment decisions."
The report stresses: "With ever more European consumers looking for healthy and tasty food from natural resources the seafood sector has a positive outlook. The analysis shows that third country imports are ever more important to meet consumer demand."