EU law on gene editing 'barrier to innovation'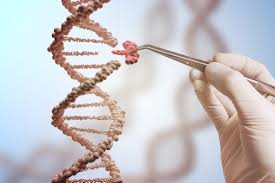 THE European Union Commission must support innovation in biotech and gene editing if it is to achieve its ambitions for creating clean technology and high value jobs, a British MEP warned this week.
Anthea McIntyre, UK Conservative spokeswoman on agriculture and the environment, said population increase, climate change and pressures from alternative land use all challenged future food production.
Speaking at a symposium on gene editing held in the European Parliament as part of European Biotech Week, she said: 'Our ambition as Europe is to be world leaders in clean tech, innovation, high value jobs, an inclusive society and good access to health care for all.
'This has been reflected recently in the new Commission President Ursula von der Leyen's mission letters to the commissioners designate.
'But we simply cannot deliver on this ambition without supporting innovative sectors such as biotech.
'We have seen most recently the impact of the European Court ruling, just over a year ago, on the plant based innovation sector.'
The European courts took the controversial decision last summer to subject gene edited organisms to the same controls as GMO (genetically modified organisms).
With GMO, foreign genetic material from different organisms is introduced, whereas gene editing technology, such as CRISPR-Cas9, involves making alterations within the original genome of an organism.
Techniques like CRISPR-Cas9 have many potential applications in the aquaculture industry; scientists have used the system to create organisms with traits such as increased size, pathogen resistance and sterility.
McIntyre said: 'Widespread alarm has been raised by EU researchers and academics on the likely negative impacts on this world leading sector and on the possible consequences for food waste and food security.
'The current legislation is not fit for purpose and urgently needs review to ensure risk based, proportionate and science based policy.
'I hope that the new commission will commit to working on this over the coming five years and I know industry stands ready to support this process.
'We must provide the most fertile ground for EU innovation and we need to keep doing what we do best, which is collaborating and working across nationalities and disciplines.
'The EU and particularly this parliament has to decide whether we accept science or not in our decision making.'