Efficient UV disinfection – round the clock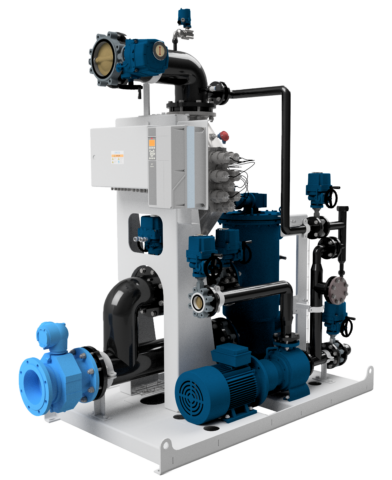 DESMI manufacture, sell and service pump solutions with high efficiency rates for high flows at low water lift. The pumps are suitable for aquaculture water applications (seawater, freshwater, brackish, water with cleaning agents, etc.) and designed to run 24/7, 365 days a year.
Solutions offered include ultraviolet (UV)-based systems for disinfecting water. DESMI's UV technology has no salinity or temperature limitations, and it ensures flow ranges from as low as 35m³/hour to as high as 3,500m³/hour.