Economist Norway's new seafood marketing chief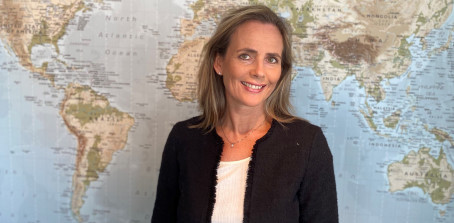 ECONOMIST Camilla Beck Sætre has been appointed the new marketing director at the Norwegian Seafood Council.
And it looks set to be a baptism of fire, with the industry still likely to be facing untold challenges due to Covid-19 when she takes up her post on June 1.
Sætre has had more than 20 years' experience from leading positions in marketing, communication and product development.
She has worked in the seafood industry for the past eight years, including as marketing and innovation director at Insula and marketing manager for the subsidiary seafood producers Lofotprodukt. She comes from the position of director of communication and sustainability at Insula.
Seafood Council CEO Renate Larsen said: 'I am really looking forward to getting Camilla on the team.
'With her solid expertise and experience in both marketing and communication, as well as her knowledge of the seafood industry, I am convinced that she will contribute greatly to the development of the Seafood Council and our marketing work both here and abroad.'
Sætre, who will also be a member of the Seafood Council's management group, said: 'I am very much looking forward to working closely with the entire seafood industry and skilled employees in the Seafood Council, and marketing Norwegian seafood both nationally and internationally.'
A graduate in economics with a masters from the Norwegian School of Economics, Sætre also has an Executive Master of Management programme in Strategic Management from BI Norwegian Business School, Market Competence in the Seafood Industry (NHH), as well as management education through Northern-Norwegian Leadership Development.