Easter looking better for salmon prices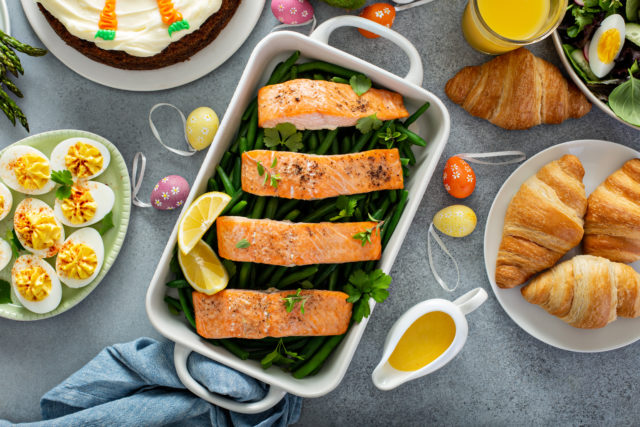 Salmon prices continued their steady climb in the approach to Easter this week – although by not as much as had been expected only a few days ago.
Statistics Norway reports that the average price for fresh salmon was NOK 62.06 in week 12, the second highest level so far this year. This represents an increase of 3.5% compared with the previous week and 1.3% from the same period last year, when the Covid-19 pandemic was already impacting much of the world.
Last weekend some industry observers had predicted price levels to hit the NOK 70 barrier this weekend, especially for three to six kilo fish, on the back of high demand over the Easter holiday.
The last time prices were at this level was in June last year, when many countries started to come out of lockdown after the first Covid wave. It was a situation which did not last for long.
It is just possible fresh salmon could go a bit higher in the final couple of days before the holiday break.
The overall good news is that in Norway exports volumes are rising. During the past week 20,495 tonnes of fresh salmon were sold to overseas customers, an increase of 15.8% on the previous week.
Frozen salmon prices are also on the up. Week 12 saw a rise of 3.5% to NOK 62.06 a kilo, although levels and almost 7% lower than this time a year ago.
Norway's salmon exports are also showing a big surge in growth by volume, totalling 443 tonnes, 60.5% up on a year ago.