Dryden Aqua's AFMng ensures the best filtration performance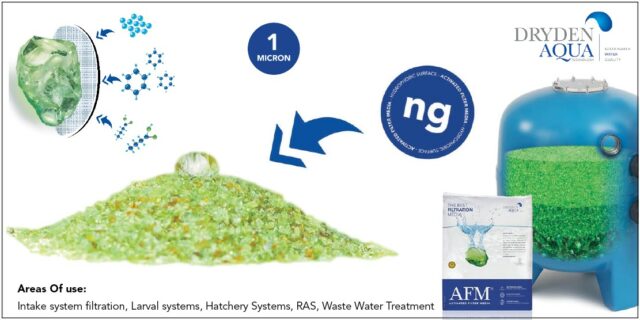 The construction of the AFM Factory near Basel, Switzerland, in January 2020 enabled Dryden Aqua to start the sustainable mass production of its hydrophobic, next-generation(ng) AFM filter media.
Filtering down to 1 micron, the hydrophobicity makes AFMng uniquely suitable for the removal of organics, microplastics and fats. Filtering many parasite life stages, while providing clean water, AFMng is increasingly used for filtering incoming raw water supplies, as well as wastewater treatment before its release into the local environment.
The filter media is sustainably produced from recycled materials.
For more details, see www.drydenaqua.com