Door to door fish deliveries a 'lifeline'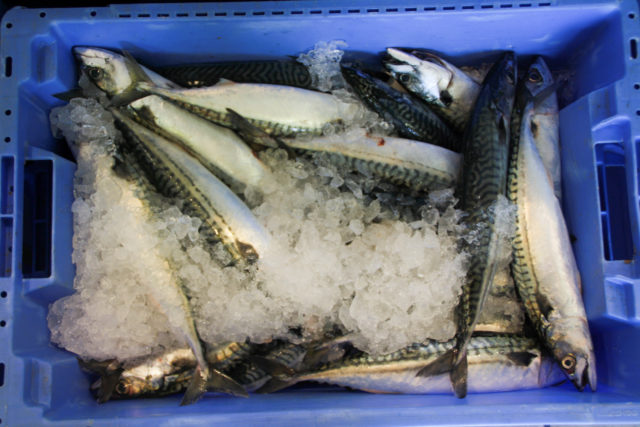 HOUSEHOLDS in the south-west of England are enjoying fresh fish deliveries on the doorstep thanks to a campaign launched in the wake of the coronavirus lockdown.
The 'FishToYourDoor' promotion, which links Cornish fish merchants and fishmongers to consumers, has been inundated with orders so far, with many merchants delivering beyond Cornwall.
The scheme, organised by Seafood Cornwall and the Cornish Fish Producers' Organisation, was set up a week ago in response to the closing down of restaurant trade and export markets.
More than three requests per minute have been flooding in via the Cornish Fish Producers' Organisation Facebook page, and Seafood Cornwall social media.
Well over 400 new customers have been connected to merchants, said the organisers, with one saying, 'this service will be a lifeline for me!'.
Merchant Naomi Bullus, of family run Celtic Fish & Game, said: 'Thanks to the #FishToYourDoor initiative, plus our own efforts, we have kept the doors open.
'We are delivering fish individually portioned, prepped and packed, and calling our customers to notify them that their contact free delivery is on their doorstep.'
Local MP Derek Thomas added: 'I'm delighted to see a scheme like this come together so quickly in the face of all the troubling impacts of this Covid-19 pandemic.
'Fishing communities and seafood businesses deserve our support more than ever at this time – and it's reassuring to see a system delivering healthy, local fish directly to households when many are struggling with supermarket shops.
'I hope this demand continues to grow over the coming months, and beyond the current circumstances.'