Dip for Norwegian cod exports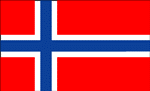 EXPORTS of Norwegian white fish   – both fresh and frozen – fell last month.  Sales of fresh cod, including fillets, during November totalled 2,600 tonnes with a value of NOK 108 million, down by 28 per cent and 16 per respectively on November last year.
However, exports for the 11 months of the year so far are still on the plus side. Scandinavian neighbours Denmark and Sweden remain the main buyers of Norwegian fresh cod.
But the UK, along with China, remains one of the largest markets for frozen cod, which explains why Norway is more than keen to strike a post Brexit deal with Britain.
Frozen cod exports, including fillets, last month fell by 1,300 tonnes to 7,200 tonnes. This netted NOK 241 million, a fall of NOK 20 million or eight per cent.
For the year so far volumes are marginally down (one per cent) but the overall value rose by NOK 73 million or three per cent.
Improved economic conditions in Brazil saw clipfish exports (dried and salted cod) rise by nine per cent in volume and the value increase by seven per cent to NOK 432 million.
Ingrid Kristine Pettersen, analyst with the Norwegian Seafood Council, said: 'We are pleased to see that prices for most cod products continues to increase.
'For one thing, the price of clipfish from cod has increased seven per cent so far this year, which is partly driven by a better economy and increased demand in one of our most important clipfish markets, Brazil.'
Portugal is an important market for clipfish, too. Saltfish exports were also up.
Mackerel exports shot up by 70 per cent last month to 70,000 tonnes with a 46 per cent rise in value to NOK 833 million, with China and Japan the most important markets.
There was better news for Norway's prawn fishermen, who saw exports rise by 16 per cent in both volume and value to 937 tonnes, worth NOK 74 million.