Devastating fire at Leroy hatchery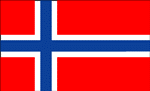 LEROY Seafood, the world's second largest salmon and trout farming group, has lost 2.6 million young fish after a fire at a major salmon hatchery in northern Norway, the Financial Times reported today.
The group, which is listed on the Oslo Stock Exchange, said on Monday morning that an employee of a subcontractor that was doing maintenance work was also missing after the fire, which broke out on Sunday at a smolt facility in Laksefjord in Finnmar.
'Leroy Seafood Group will continue to assist the subcontractor, the police and other public bodies in conducting an enquiry into what has happened,' the group said in a statement.
'Initially the focus has been to obtain an overview of the situation, and implement mitigation measures.'
Smolt are young salmon around two years old. The stock lost in the fire weighed 50 to 60 grammes each and were due to be released in April 2019, Lerøy said.
It added that 'mitigating steps' were being taken. Leroy farms salmon and trout in Norway and owns 50 per cent of Scottish Sea Farms, Scotland's second biggest prodcer.
The Norwegian company also sells wild produce since buying Havfisk, Norway's largest trawler company, in 2016.
It harvested 162,000 tonnes of farmed trout and salmon in 2018, up from around 158,000 the previous year.