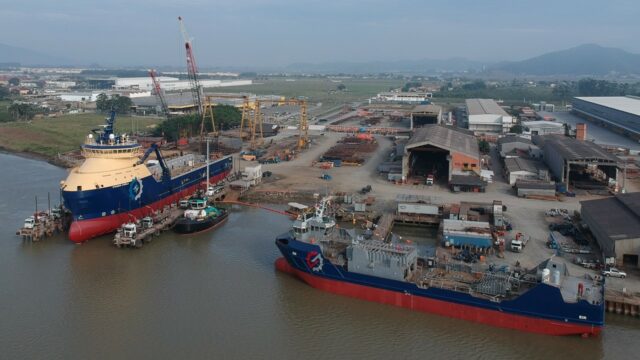 Placed near one of the main aquaculture markets, with experienced, very skilled and operation driven teams in newbuilding and transformation both in Chile and Brazil, Detroit Shipyards can offer the best experience in the Americas for shipowners worldwide.
With vessels that stand out for their quality and high versatility, our shipyards have already delivered more than 140 projects, and Detroit has been one of the most sought-after service vessel providers in the Americas for the last 20 years.
The company supports a variety of different markets with an outstanding portfolio that offers wellboats, pontoons and other assets for aquaculture, including the latest development, the "Wellboat 3000", which is due to come onto the market in the next few months.
Puerto Montt
KM. 13 Camino Chinquihue
+56 (65) 248-2300
www.detroit.cl/astilleros
jrmr@detroit.cl
Itajaí
Rua César Augusto Dalçóquio, Nº 4500
+55 (47) 2103-8500
www.detroit.cl/astilleros
jzfbra@detroit.cl