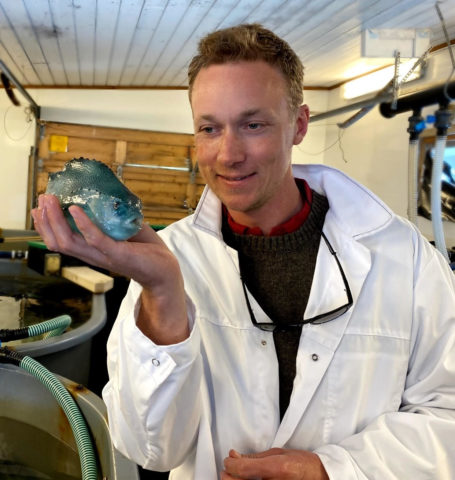 As the main feed supplier for marine fish hatcheries in Europe, PTAqua have taken the next step towards optimization of marine larval diets in 2020. With new aquaculture species emerging in Europe, the need for dedicated diets is increasing. Many of these species, such as Ballan Wrasse, used as cleaner fish for salmon, have a sensitive intestine and no stomach.
Similar challenges are seen in other species such as Seriola or Meagre. To stay on top of these developments in European fish farming, PTAqua has recently decided to focus on product development and testing of new ingredients and feed products as a dedicated target for the next years. Björn Ronge, who has a decade of experience from a variety of aquaculture projects and feed-trials worldwide, will lead this effort.
The first step will be to analyse alternative raw material sources and novel ingredients such as AQUATE™. The goal is to improve the early development and mortality for species such as Ballan Wrasse, Sea Bream and Bass and Seriola. With new partnerships and a supply of alternative marine ingredients, such as copepods and algae they aim at improving digestibility and taste.
If all goes to plan trials will start in late 2020 and early 2021. Working with a variety of different ingredients and feed suppliers, PTAqua will carefully choose the correct composition for each species and live stage of the fish. With an exclusive focus on the marine hatchery market, PTAqua has a small niche for which to provide designated and superior diets.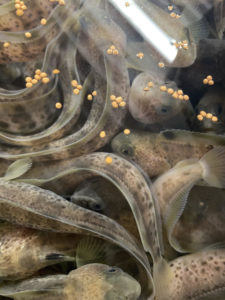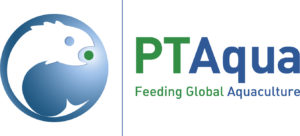 Captions
Featured: Björn Ronge will be leading PTAquas effort towards more specialised hatchery diets. Here seen observing a well fed lump sucker.
Above: Atlantic Wolffish are a demanding emerging species and will be part of future feed trials.