Dawnfresh in administration as 200 processing jobs go

The farming business of Dawnfresh, Scotland's largest trout producer, is up for sale following the company's move into administration.
Meanwhile there have been 200 redundancies – and possibly more to come – on the seafood processing side of Dawnfresh's business as its plant at Uddingston, near Glasgow, has been closed with immediate effect.
Dawnfresh's Arbroath processing business, trading as RR Spink & Sons, is now part of the Associated Seafoods Limited (ASL) group following its acquisition by Lossie Seafoods, an ASL subsidiary.
Earlier today it was announced that Tom MacLennan, Callum Carmichael and Michelle Elliot, partners with FRP Advisory, have been appointed joint administrators of the Dawnfresh group.
FRP said the sale of the Arbroath processing facility followed a short marketing exercise. All 249 staff at that plant have been transferred to the new owner. At the Uddingston site, 77 people have been retained to assist with winding the operation up.
The imminent closure of the Uddingston plant was announced in September last year by Dawnfresh's Managing Director Raleigh Salvesen. At the time, staff at Uddingston were given the option to transfer to the Arbroath site, which the company planned to expand.
The subsidiary business Dawnfresh Farming Ltd will continue trading solvently.  The business is being marketed for sale and, the joint administrators said, interested parties are invited to contact FRP Advisory as soon as possible.
Dawnfresh operates seven fish farms and hatcheries across Northern Ireland and Scotland.
The company raises freshwater trout at Tervine, Braevallich and Loch Earn, and loch trout ("sea trout") at Loch Etive.
The company is the largest trout producer in the UK, and the largest supplier worldwide of Scottish loch trout – sea rather than freshwater trout – supplying the company's own brands, including Loch Etive and RR Spink & Sons, as well as export and domestic customers.
The administrators said: "In recent years the business has benefited from extensive investment to upgrade the plant and systems, improve efficiency and reduce costs.
"However, despite best efforts to affect a turnaround, the business has continued to suffer from rising costs, overcapacity at the Uddingston site and unsustainable cash flow problems, with administration being the only option."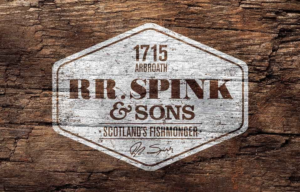 Callum Carmichael, partner with FRP, said: "Dawnfresh is a high profile and highly regarded seafood business with a long tradition of supplying innovative products to a blue-chip customer base. Unfortunately, the business has been unable to overcome very serious financial problems at the Uddingston facility, but we are pleased to have secured a prompt sale of the Arbroath facility in a deal that will also preserve substantial employment in the town.
"Our focus is now on finding a buyer for the farming business whilst also realising as much value as possible from the other assets for the benefit of creditors."
Meanwhile Victor West, managing director of ASL, said: "This acquisition is a major boost for Arbroath and the town's long held fish processing tradition. Both businesses are major suppliers to Marks & Spencer, who are delighted that their two key suppliers of ready-to-eat seafood are joining ranks. We are thrilled that the Arbroath site will become part of our group, which will significantly expand our production capability in both volume and range."
The acquisition of the Arbroath business will provide a platform for growth for the processing plant and its 249 employees, which will operate alongside ASL's Buckie processing facility, which employs 300 staff, creating a business with a combined turnover in the region of £85m.