Cutting fossil fuel dependency at heart of new EU aquaculture and fishery plan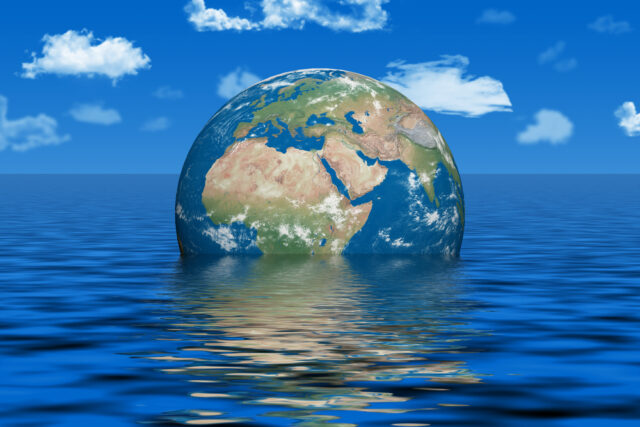 The European Commission has outlined a new package of measures to improve the sustainability of the trading bloc's aquaculture and fishery sectors.
The main objectives are to promote the use of cleaner energy sources and reduce dependency on fossil fuels, as well as reducing the sector's impact on marine ecosystems.
The Commission said the proposals will be implemented gradually to help the sector adapt.
Titled A Pact for Fisheries and Oceans, it will affect all fish farming and fishing stakeholders, including producer organisations, regional advisory councils, civil society and scientists.
"The proposals also have at [their] heart making the sector an attractive job place for the younger generations," the Commission says.
"The sector's current dependency on fossil fuels is not only environmentally unsustainable, but also makes it vulnerable to energy price increases.
"When fuel prices increased in 2021 and 2022, many vessels stayed in port and the sector required financial support as a large part of the EU fishing fleet was unable to cover operational costs.
"Aquaculture was similarly exposed to higher prices of both fuel and feed. The sector benefited from EU financial support."
The Commission said it would also work to close the gaps in the transfer of technology from research and innovation to application; to promote the development of skills among the workforce.
It also plans to improve the business environment, including in financing opportunities and awareness.
It also warned that climate change, biodiversity loss and ocean pollution threaten the sustainability of aquaculture and fishery resources.
The report advocates support for low trophic aquaculture such as shellfish and algae production, and multitrophic production, reducing the environmental and climate footprint of aquaculture.
The Commission plans to issue four guidance documents for aquaculture by 2024, as part of the implementation of its previously issued guidelines for a more sustainable and competitive EU aquaculture for 2021-2030.