Crown Estate shake-up empowers local communities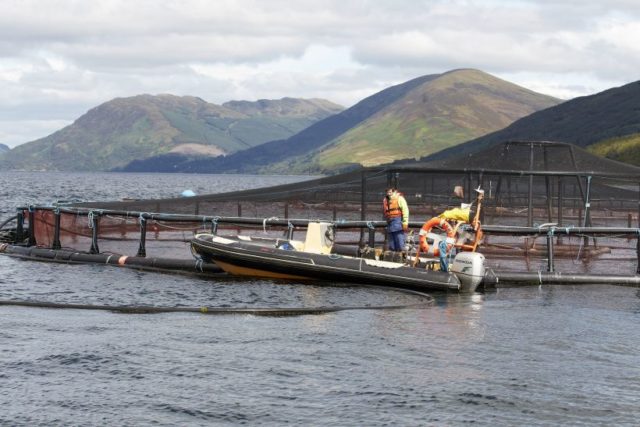 LOCAL communities will have more say in how the seabed and coastline is managed as changes to the Scottish Crown Estate come into force.
Crown Estate Scotland launched the Local Pilots Management Scheme in 2018 to create opportunities for organisations to get more involved in managing Crown assets.
Four communities – Orkney Islands Council, Shetland Islands Council, the Western Isles and the Forth Salmon Fishery District – will now take responsibility for more decisions relating to seabed, coastline and other land.
The Crown Estate leases virtually all seabed out to 12 nautical miles, covering some 750 fish farming sites.  It is not yet known how the devolution of decision making will affect the salmon farming industry.
In the Western Isles, a joint proposal between the local authority and a leading landowner (the Galson Estate Trust) aims to 'empower island communities'.
This will involve determining leases for renewable energy developments and for all other developments in the Hebrides marine region.
A Community Impact Assessment will 'allow affected communities to make their views on a proposed development known to decision makers and to highlight negative and positive impacts', according to a summary of the proposal submitted to Crown Estate Scotland.
The Orkney Islands Council pilot scheme, meanwhile, 'proposes an innovative approach to deliver enhanced local decision making on seabed leasing through an Orkney Islands Marine Planning Partnership'.
'The pilot will demonstrate the effective implementation of a new way of doing business, with decisions to lease seabed assets around Orkney (to 12 nautical miles) taken within the local community through a robust local democratic process,' said the Orkney summary.
It is proposed that a locally accountable process will be established whereby Orkney Islands Council would consider an application and establish a position on whether to grant a new lease option and any special conditions that should be attached to the grant of a lease.
Crown Estate Scotland would then be responsible for implementing the final decision made, having taken into account the position established by the council.
Orkney Islands Council added: 'The pilot scheme will bring forward significant and measurable social, economic and environmental benefits, empowering the local community to maximise the value from seabed assets and deliver sustainable economic growth.'
The Shetland proposal relates to the Sullom Voe Harbour Area, a major oil and gas production zone. Changes in this sector mean there is scope to look at the potential for other future developments within the area, said Shetland Council.
'To ensure that any potential development is sustainable and meets with community aspirations, a masterplan is being developed for the area.
'For the masterplan to be fully effective, it is considered essential that all consent processes are delivered at the local level.'
Crown Estate Scotland chief executive Simon Hodge said: 'We're excited about the prospect of partnering with these organisations to help progress their proposals and enable them to deliver ambitious local projects.
'All the applicants have great ideas and we're keen to help make those ideas become reality.
'The applications we received contained an array of ideas and proposals, which is yet further evidence of the wide range of local expertise and vision.
'We'll be building on this scheme to find new ways of managing Scotland's natural assets in a way that benefits all.'
Land Reform Secretary Roseanna Cunningham said: 'This represents a significant step towards opening up the possibility for local authorities and communities to take control of the management of the Scottish Crown Estate assets.
'The geographical breadth of the projects under consideration shows the reach and importance of these reforms and I look forward to seeing these proposals develop in the months ahead.'