Crown Estate Scotland beats surplus target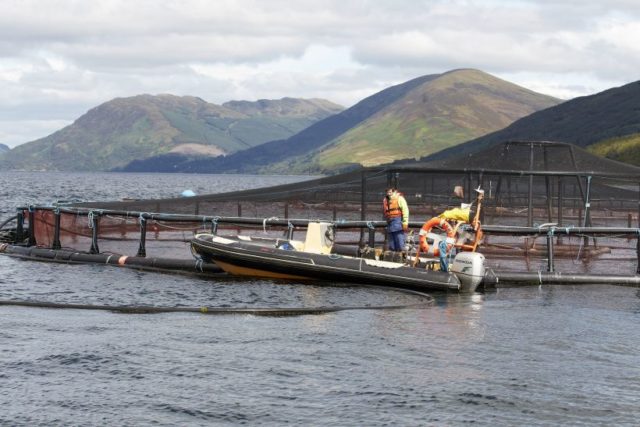 Crown Estate Scotland, the public body that manages land, property and marine assets in and around Scotland, has reported a surplus well above target for 2019/20.
The Crown Estate has a responsibility to deliver revenue to the Scottish Government as well as delivering wider social, environmental value. Its remit includes developing aquaculture and offshore wind developments along the coastline. For financial year 2019/20, the Crown Estate returned £12 million to the government, £4 million above target and £600,000 above last year's figure.
Simon Hodge, chief executive of Crown Estate Scotland, said: "We have once again returned an above target amount of revenue to the public purse, and have been able to invest in opportunities that will aid Scotland's green economic recovery in the years to come.
"This is not only about the figures though, impressive though they are. 2019-20 also saw us develop a number of projects to help us to enable our people and organisations to make best use of the natural assets we are charged with managing. We have given new opportunities to tenant farmers, helped to develop understanding of how to grow the Scottish shellfish industry, supported work to tackle marine litter, and much more."
The organisation's annual report notes that 2020 saw the start of a fundamental review of its aquaculture leasing policy, including how to best get value for the public purse and how to embed sustainability into leases. This has so far included a wild Atlantic salmon smolt survey in Scottish rovers and a Sustainable Communities Fund, due to be launched later in the current financial year.
In 2019/21 the Marine (Aquaculture) segment, which includes licensing aquaculture as well as cables and pipelines, returned revenue of £26.5 million. The report notes: "Global demand and prices for salmon remain buoyant meaning that Scotland, with 12,000 employees in processing and supply chain, must work to maintain its place as an attractive place to invest, live and work."
It also says that there is increased interest in shellfish production and seaweed harvesting, with increasing demand for the latter from the pharmaceutical, food and cosmetics industries.