Cooke seals $500m fishmeal purchase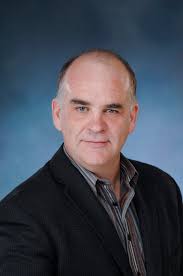 THE Canadian fish farming and seafood company Cooke Aquaculture has acquired Texas based fish oil and fishmeal producer Omega Protein in a deal worth around US $500 million.
A statement said the purchase was negotiated through its parent company, Cooke Inc, and has been unanimously approved by the boards of both companies, although it may not be completed until the end of the year or even early 2018.
Glenn Cooke (pictured), CEO of Cooke, said: 'We are very pleased to sign this agreement with Omega Protein, which will provide us with another platform in Cooke's growth strategy through further diversification in the supply side of the business.
'We believe this will be a very good fit between our two cultures. Omega Protein has a 100-year history with an experienced and dedicated workforce, which we value, and a tradition of operating in small, coastal towns and communities that we share.
'Their focus on sustainable aquaculture and agriculture and the production of healthy food is also a great fit with our experience and culture.'
Bret Scholtes, president and CEO of Omega Protein, said: 'We are excited about the agreement, which we believe recognises the value of Omega Protein's successful, 100-year-old fishing business and also provides stockholders with an immediate premium.
'Cooke is a family owned company and, in many ways, reminds us a lot of ourselves and this agreement is the perfect fit for the two companies. Cooke is a highly regarded and responsible leader in the global fishing and seafood industry.'
Omega Protein is mainly engaged in harvesting menhaden fish, converting their oil and meal into products for human and animal nutrition.
It has seven manufacturing facilities located in the United States, Canada, and Europe, and owns more than 30 fishing vessels.
Cooke now has a global reach and is heavily engaged in finfish aquaculture globally through its wholly owned subsidiary Cooke Aquaculture.
The New Brunswick, Canada, based Cooke family also has significant investments in wild fisheries globally through its ownership of Cooke Seafood USA and Icicle Seafoods.
Cooke Aquaculture has salmon farming operations in Atlantic Canada (operated by its affiliate, Kelly Cove Salmon), the US (in Maine and Washington), Chile and Scotland.