Cooke salmon teams join Newfoundland fire fighting operation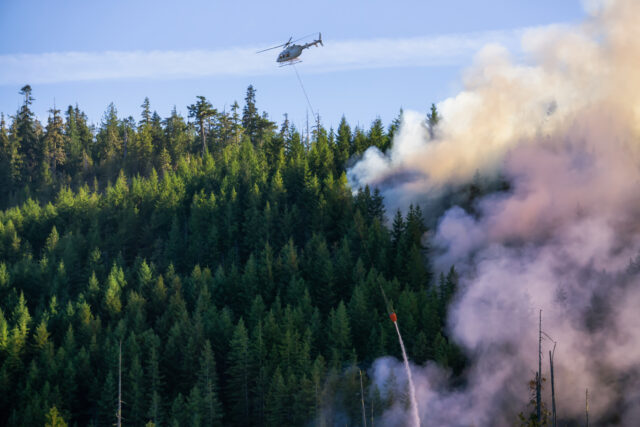 Cooke Seafood's Canadian aquaculture division has sent specialist teams and equipment to help communities cut off by potentially devastating wildfires in Newfoundland.
Cooke Aquaculture said the aid includes vessels and a dozen crew members from its Hermitage-based salmon farming operations.
They are helping to supply rural coastal Newfoundland communities as fire fighters battle two massive wildfires near the Bay d'Espoir Highway and Paradise Lake in the province.
The company is coordinating its efforts with the Newfoundland and Labrador emergency operations centre.
A state of emergency has been declared in the Grand Falls-Windsor, Bishop's Falls and Connaigre Peninsula areas and extended to the Botwood area on Sunday.
Out-of-control fires have been burning for more than two weeks, a result of abnormally hot and dry weather for the province.
Cooke said it has sent two large vessels to the town of Fortune to pick up grocery supplies and then deliver them by water back to communities which have been cut off by the fires.
The vessels, named Big Dipper and Fortune Princess, will deliver up to 75 pallets of food and supplies to local residents.
A company statement said: "Cooke supports communities when a crisis hits."