Cooke ready to net Spanish seafood giant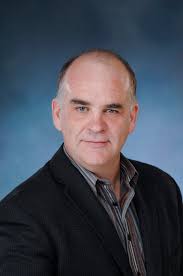 Cooke Seafood looks poised to acquire a majority stake in the large Spanish fishing, processing and aquaculture company Nueva Pescanova.
If the deal goes ahead, it will be Cooke's fourth major acquisition in less than 12 months.
Cooke has yet to make a comment on the move, but it is reported to have reached a deal which would give it 80% of the share capital in the business, with Nueva Pescanova retaining 60%.
Nueva Pescanova is owned by the Spanish bank Abanca which has been seeking an investor for some time.
Rumours of Canada based Cooke Seafood's interest in the company surfaced around the start of the year.
Abanca confirmed at the weekend it had entered exclusive talks with the Canadian giant regarding a sale.
It has not revealed how much is involved but Abanca said in a recent statement it would justify a future Nueva Pescanova valuation at around 800 million euros (£707m).
Abanca president Juan Carlos Escotet Rodríguez said: "Since 2015 we have made a considerable effort to safeguard the company's viability and keep the parent company and its subsidiaries integrated, and in turn keep its headquarters in Galicia.
"The agreement makes it possible to integrate Nueva Pescanova into one of the main marine protein family companies in the world."
It is thought Nueva Pescanova will keep its main base in Vigo, northern Spain after any deal.
Cooke involvement would help expand Nueva Pescanova's operations and generate new investments in Galicia, Spain, Abanca said at the weekend.
Nueva Pescanova is involved in fishing, aquaculture , processing and marketing of seafood employing around 12,000 people.
More recently it became embroiled in a row over a plan to open an octopus farm in the Canary Islands after marine scientists claimed they have a high level of intelligence.
The US is one country planning to ban intensive octopus farming, but Nueva Pescanova has denied the creatures would suffer.
Cooke, led by CEO Glenn Cooke, has been on an impressive growth march over the past year, acquiring the Tasmanian salmon company Tassal, Europe's largest shrimp and prawn processor, Morubel NV and the large US seafood distributor Slade Gorton. It also owns a salmon farming operation in Orkney and Shetland.