Cooke bids to create new farm off Orkney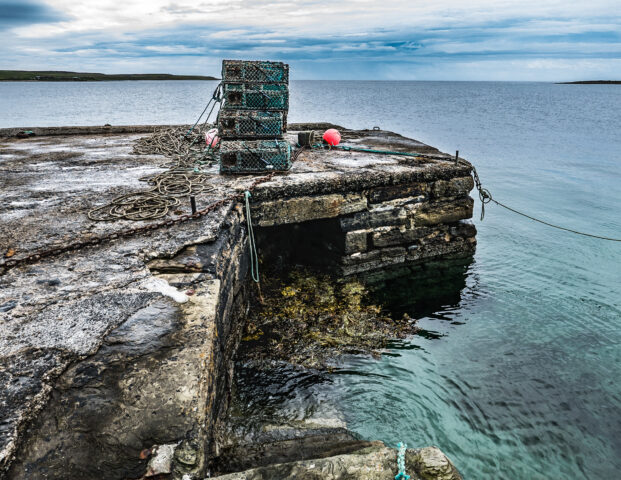 Cooke Aquaculture Scotland has submitted a planning application for a new six-pen salmon farm in East Moclett Sound, Orkney. The site would have capacity for biomass of 3,850 tonnes and would be run as an organic farm.
The proposed site is situated offshore in a high-energy location, approximately 3km east of the southern tip of Papa Westray, and more than 4km from the closest landfall on Westray.
A report from the Scottish Environment Protection Agency (SEPA) in September 2019 described the location as a "high dispersion area" in which waste would rapidly be distributed away from the farm site and erosion from marine currents would reduce the concentration of sludge on the seabed. SEPA described East Moclett as "low risk" in terms of environmental impact.
Ben Johnson, Environmental Development Manager at Cooke Aquaculture Scotland, said: "The offshore location, significant water depth and tidal flows at East Moclett will minimise effects on the local environment. As well as fully assessing and modelling the site to confirm its suitability for organic salmon farming, the planning application also details how Cooke Aquaculture Scotland will minimise the environmental impact of the farm throughout its lifetime."
He added: "If consented, the proposed development will create up to six well-paid, full-time seawater jobs, which we aim to recruit from the local populations in Westray and Papa Westray wherever possible. It is likely that we will need to expand our processing facilities in Orkney to accommodate the increase in volume, creating more jobs at our packing station in Hatston industrial estate in Kirkwall in the process.
"Cooke Aquaculture Scotland is the largest producer of organic Scottish salmon which we grow exclusively in Orkney. If consented we anticipate this would become our newest Soil Association organic-certified site in Orkney and we will stock this site with organic smolts, potentially before the end of the year if all necessary consents are in place which is great news for the islands and Orkney's deserved reputation for premium food and drink."
The planning application is currently out for consultation and will be considered by the Orkney Islands Council.