Cooke Aquaculture Scotland sees profits fall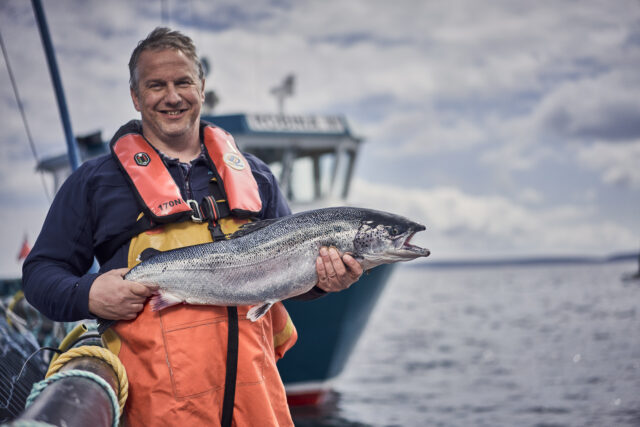 The Scottish operation of Canadian-owned Cooke Aquaculture has reported profits down by nearly a quarter for 2021, despite increased turnover.
Cooke Aquaculture Scotland saw turnover increase by 3.5% in the year to 31 December 2021, to £176.71m (2020: £170.72m). Profit before tax, however, was £25.89m (2020: £34.2m), a fall of 24.3%.
The main factor appears to have been the rising cost of sales, which was up 10.9% to £133.46m (£120.34m).
Just over half (55%) of sales went to Europe (non-UK), with 32% in the UK and 13% going to the rest of the world.
In 2021 the company, which is a wholly-owned subsidiary, paid a dividend of £6m (2020: £79.8m).
Directors' remuneration totalled £485,382 and the highest paid director received £225,453 in 2021.
The directors said: "Fish numbers remain healthy and we continue to look to grow the number of fish through new sites and improved health."
Earlier this year planning permission was granted for a new salmon farm site at East Moclett in the north of Orkney.