Cooke Aquaculture Scotland saw revenue up, profits down in 2019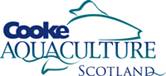 Cooke Aquaculture's Scottish arm saw increased revenue during 2019 but a 17 per cent drop in profits, the company's accounts for last year show.
The 2019 accounts, filed on 20 November at Companies House, show that Cooke Aquaculture Scotland recorded £169.3 million during the calendar year 2019 (2018: £151.7 million), an increase of 11 per cent year on year.
Profits after tax were down 17 per cent to £32.7 million (2018: £39.4 million), largely due to increased cost of sales, up 22 per cent to £112.7 million.
The directors said: "This was another year of progress for us, and our 2019 performance was robust in what was a challenging year.
"The relatively high prices achieved in the previous 24 months were replaced by price volatility which had an effect on salmon producers across the board.
"Despite external factors we achieved record revenue, up by almost 12% on the previous year, and profits were in line with expectation. This was the result of strong biological performance contributing to record harvest volumes."
The directors' report also notes that the company has been resilient in the face of the covid-19 pandemic this year, stating after an initial slump our main markets have proven to be robust and trading has remained steady, albeit at a lower level than would otherwise have been expected."
No employees have been laid off or furloughed, the directors say.
The report also comments to implications of Brexit, noting that the EU Is "a significant market for our business" and underlining that the board continues to monitor developments, taking action where required to mitigate risk
On strategy, the report states that the company is still "looking for expansion opportunities where they arise" while noting that such opportunities are rare.