Cooke Aquaculture in jobs scam warning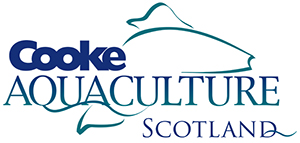 Cooke Aquaculture has issued a warning to the public about scammers impersonating human resources employees and giving false job offers representing the company.
The company, part of the wider Cooke Seafood group, said in a statement that there have been several reports of people falsely claiming to work for Cooke on social media and recruitment platforms including LinkedIn and Indeed.
To create a convincing application, fraudsters have been emailing false documents such as employment contracts and work-from-home office setups and training sessions.
Scammers then collect sensitive information such as government ID cards, proof of address and direct deposit payment information to then steal one's identity.
Anyone who may be a victim or who has been approached by scammers should contact their local police, the company said.
Cooke Aquaculture has major interests in the Scottish region where it is one of the largest producers of Scottish organic salmon.
Based in Glasgow, the company has salmon farming operations in Orkney, Shetland and mainland Scotland. It is not known if the scammers have impersonated people in the Scottish division.
Fish farming companies are not immune from scams or internet related fraud. Two years ago a cyber attack cost the Norwegian aquaculture services company AKVA almost £4 million.
And in May this year the Icelandic fishing and fish farming group Samherji was targeted by hackers who sent out a false press release in the company's name.
Samherji subsequently issued a general warning to ignore the message, describing the hackers as "unknown dishonest parties".