Cooke Aquaculture helps to fund local sailing club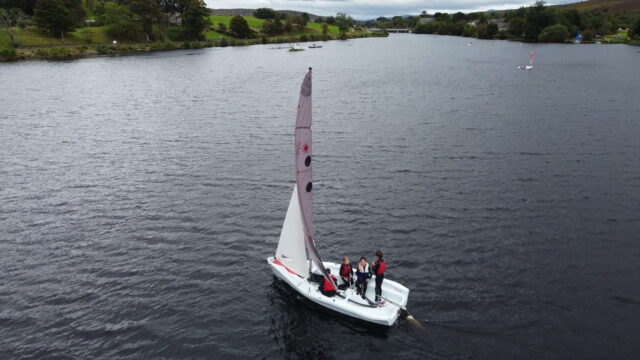 Scottish salmon farmer Cooke Aquaculture has donated more than £7,000 to buy boats and equipment for a community sailing club at Loch Shin, in the north west Highlands.
Loch Shin Sailing Club used the funds to purchase two Bahia sail boats and three stand-up paddleboards. The grant from Cooke's community benefit fund also enabled the purchase of safety equipment including life jackets, wet suits and first aid kits.
Cooke also provided funding for subsidised hoodies for members, with proceeds going directly to club funds.
The sailing club's members enjoy the water in dinghies, canoes, kayaks and paddle boards. Since the lifting of Covid-19 restrictions the club has seen its membership rise sharply to more than 85, spanning all ages and abilities.
Murray Munro, Site Manager at Cooke Aquaculture Scotland's Loch Shin Freshwater facility said: "As a family-owned company its vitally important to us to develop and maintain excellent relationships with our neighbours, especially community groups and sporting organisations that share the same water as we do.
"Loch Shin Sailing Club has a great community and family ethos and by all accounts they must be one of the fastest growing sailing clubs in Scotland.
"We are very happy to support our neighbours to invest in new boats, paddleboards and safety equipment to help them to get more young people safely enjoying the water."