Companies now paying Norway's new salmon tax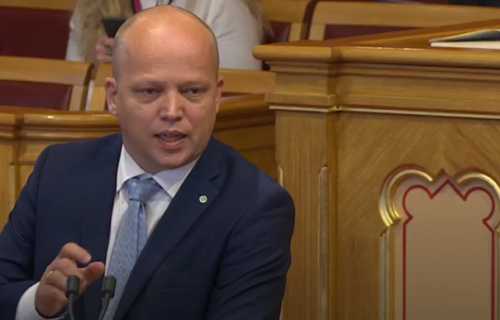 Norway's controversial new salmon tax came into force yesterday, even though it is officially not yet law.
Despite numerous pleas for a postponement, Finance Minister Trygve Slagsvold Vedum said those companies who are affected will be liable for the "ground rent" tax as from 1 January.
This is despite the absence of a parliamentary vote on the issue, which is not expected until March or April.
Even though some politicians on the government side have expressed concerns over aspects of the tax , the outcome is not thought to be in doubt.
Since the new ground rent tariff was unveiled in September, the Labour-Centre coalition government has plummeted in the polls, although much of unpopularity is thought to be down to domestic issues such as soaring electricity prices.
Norwegians pay several times more than their neighbours in Sweden for their electricity despite its sophisticated hydro-electric system and huge oil and gas reserves.
Vedum has said he is open to certain amendments, such as basing the tax on the market price of salmon and appointing a committee, independent of government, to decide what that price should be.
He told the Norwegian press that those companies producing more than 5,000 to 6,000 tonnes of salmon a year from coastal and fjord sites will definitely be paying more tax this year.
"There is no doubt that this tax will be implemented," he declared defiantly last week.
The employers' organisation, Seafood Norway, says the proposal will triple the tax burden on larger salmon farming businesses with some forced to pay over 100% in tax.
Since the announcement, several investment projects worth tens of billions of krone have been shelved, while hundreds of salmon process workers face an uncertain future.