Community hall helped with tax demand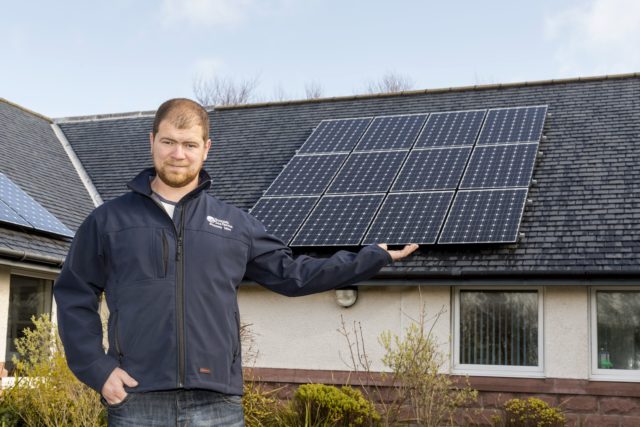 THE Coigach Community Trust, which runs the Coigach Community Hall in Achiltibuie, Ullapool, Ross-shire, was facing an unexpected tax bill of £1,500 when Scottish Sea Farms came to the rescue.
The Community Hall had installed solar panels with the help of the Big Lottery but was then charged £1,572 in VAT for the project.
Even though the Coigach Community Trust has charitable status, the VAT is being charged in full.
But Scottish Sea Farms' Heart of the Community Trust has come up with a cash donation to cover this amount.
The installation of 24 PV solar panels to generate 4,500kw per year will reduce the cost of heating oil and provide a more environmentally friendly alternative energy source for the hall.
Keith Dunbar, committee member of the Coigach Community Trust, said: 'Over 300 people regularly use the hall for all sorts of activities and community gatherings and this will reduce the operating costs of heating the building.
'The tax bill was a lot higher than we anticipated but there was no getting round it and we had to pay.
'We are really grateful to Scottish Sea Farms for helping us to achieve our objectives of lowering our energy costs and contributing to a better environment.'
Andrew MacNeilage (pictured), manager at Scottish Sea Farms' Summer Isles site, said: 'A well heated community hall can make the difference to an event going ahead, particularly in the winter months.
'The tax bill was a nasty surprise and we are delighted to be able to help the community sort this out and now they will be able to relax and enjoy the more efficient heating system and lower bills in the future.'
The broad aim of the Heart of the Community Trust is to support community projects that will deliver lasting change to local communities and allow them to grow and develop.
Awards may be granted to fund projects in the areas of health and health promotion, education and life-long learning, personal development and various community projects that bring benefit, said Scottish Sea Farms.